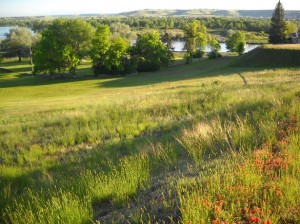 I thought about posting the most damning quotes from the emails received from Mark in the last few days. I thought I might even write about how Mark is telling Will that while every boy needs a mom, they don't need a mom who poisons them with the hate they feel for that boy's dad. I thought I'd even post entire copies of those emails. (Trust me. They far exceed the 1000 word limit that a lot of bloggers prefer.) I thought of posting his criticisms and defending myself. His writings further prove his disorder, so it certainly would be more fodder for this blog.
And when I pictured myself typing those things, I saw battery acid oozing out of my finger tips. The acid flowed over the keyboard and cemented the keys, so that I could no longer type.
I can't type that negative stuff.
I can't give more life to his hateful words.
It was the night before Father's Day, when Will read Mark's recent email out loud. The kids didn't cry. They didn't pace the floor and exclaim that they don't understand how their dad could write such things. They didn't beg to sleep in my bed because they were so hurt or bruised by Mark's words.
They shook their heads in disbelief and confusion.
They looked at each other, and at me, and said, "What is he talking about, Mom? Do you think he has 'mental health issues'?" (Their words, not mine.)
"Mom, he's not even talking about the stuff we've been talking about. It's all about him, and the money he makes, and the trips he's taken, and the difficult mountains he's hiked."
"Mom, what does that have to do with the problems with us?"
And I couldn't answer them.
I couldn't care enough to answer them. I couldn't get myself worked up enough to defend myself from his written attacks. I just looked at them and smiled and said, "Let's not get upset about this latest email."
And I told them more …
"We can be like streams. We can flow gently. We can flow around. We do not need to get angry. Your dad needs to write these things. We may not understand why he needs to. We may not even understand what his words mean. We don't have to figure it out. We can flow around and through those words. We do not have to act on them. We do not have anything to apologize for. We do not have excuses to make.
We have kindly told him how you have gotten your feelings hurt. We have respectfully told him that you would also like to be treated with respect.
When he treats you in a hurtful way, you can flow around those hurts. You can't change how he treats you. Flow around him."
I have written this before.
It bears repeating.
The lesson for us is this:
We cannot change the treatment. We can change our reaction to the treatment.
We will try to flow around the bad treatment. Maybe Mark will one day figure out that his writing is so much battery acid on wounds that are already open and bleeding.
__________
Yesterday I reminded them that it was Father's Day. I did not make them call their dad. I did not encourage them to make him a heartfelt homemade card. I did not attempt to explain how his feelings would be hurt if he did not hear from them. I have done all those things in the past. I will not do those things any more.
They did not call their dad yesterday.
Tags: child of narcissist, divorce, humor, life, love, narcissism, narcissist behavior, narcissistic behavior, NPD, proactive, survive