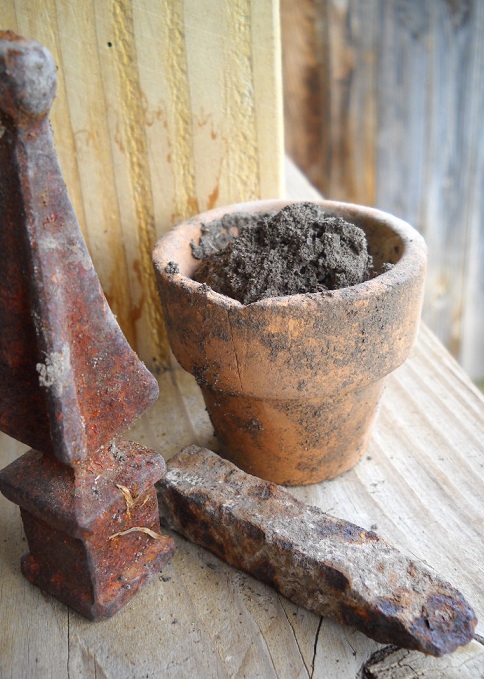 So you say… that you wish you could find extra hours in the day to maybe carve out a compost pile in the backyard, learn to play the fiddle or compile all those photos into scrapbooks; yet you never miss an episode of your favorite TV show.
So you say… you'd like to do a better job of keeping in touch with friends, but there's never enough time after work, homework, laundry and dinner, especially with the time you spend on Facebook every night.
So you say… you could cut back on hours at work, if only you could get your budget under control, while spending every Saturday at the mall looking for something to fill the void.
So you say… you'll be able to slow the family pace a bit, right after the next session of swim lessons.  Oh, but there's another season of soccer coming up and junior has to take soccer with all his buddies.
So you say… you're going to take this minimalist lifestyle thing seriously, once you buy the shelving to organize all the stuff in storage.
So you say… your life would fall into place if you could just lose those last 15 pounds, as you hit the Starbucks drive thru for a decaf mocha on the way to soccer practice.
So you say… you're going to tell your husband how much it hurts your feelings when he watches TV all Sunday, right after this episode of Desperate Housewives.
So you say… you're going to talk to your son about his disrespectful tone, right after you ask your wife why she can't manage to get your softball uniform washed in time for Friday night's game.
So you say…  "I thought she was kidding when she said she didn't want to live like this anymore.  What do I have to do to get her back?"
So you say… you don't know why your best girlfriend hasn't called in ages, but you'll be damned if you'll be the one to call her first.
So you say… you're irritated that when you ask your kid to do something he says, "I'll get to that in a minute."  But when he asks you to watch him do a kick flip you say, "I'll get there in a minute."
So you say… you're sick and tired of listening to your controlling mother-in-law.  "Who does she think she is, expecting my husband to fix her water heater when I  still can't get him to clean out the garage."
So you say… things will get better, right after the addition on the house is finished – just like you said things would get better right after starting a family.
So you say… this time next year, life will be different.  "I'll get started on those changes right after things calm down at work."
So you say…
Tags: a girl can dream, cuz I am Woman, divorce, in search of self, life, Parenting