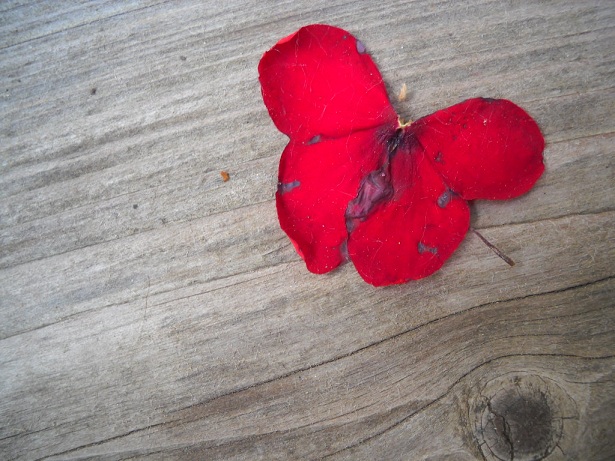 She brings him a mug of coffee and says, "How'd you sleep?"
He says, "I slept great.  How 'bout you?"
She says, "How can you sleep with that incessant dripping coming from the bathroom sink?"
He says, "That bugs you?  I can hear it but I just roll over and go back to sleep."
__________
He golfs, hunts, fishes, shoots skeet, coaches baseball, and volunteers at the church.  If he could fit it in, he'd take on one more hobby if it guaranteed he wouldn't be home at all.  Not being home is easier than listening to her berate him about how he never cleans the garage, the lawn looks like hell and the neighbors' yards are so much nicer.
He tolerates the nagging because he's afraid of being alone.
He's too busy coaching, swinging a golf club and buying fishing tackle to realize being alone would be better.
__________
 She's not angry with the kids, she just sounds like it.  He's due home from work any minute.  The toys need to be picked up, the music turned off, dinner on the table, and the laundry put away.  If she could get the kids to put their toys away, she could toss the salad and finish dinner.
She can't tolerate his complaints about the house any more than he can tolerate a lived-in house.
If the kids would listen to her and pick things up, everything would be fine.
She yells again.  The kids ignore her.
He pulls into the drive.
__________
"Why do you let him talk to you that way?"
She says, "Oh, he's working on a difficult project at the office.  I know he loves me.  He's stressed.  He doesn't mean those things.  That's how he deals with stress."
"But he says those words in front of your kids."
She says, "They know their daddy loves me.  He'll be much better when this project is finished."
She excuses herself from the table to talk to her oldest child about the name he called his younger brother.
__________
He has turned coping into a mental game.
She says, "Why did you paint the fence that shade of green?"
He says, "That was the shade you selected."
She says, "You're mistaken.  I did not choose that color."
He says, "Honey, you were standing next to me at Home Depot and pointed at the paint chip."
She says, "Why do you put words in my mouth?"
In his mental coping game, he counts the number of times she contradicts herself.  He knows he's lost count, but he has to cope some how.
__________
 She calls to say, "So we've taken on a foreign exchange student for the year. Oh, and we got the new puppy I was telling you about. It's adorable. It'll be even cuter when it sleeps through the night. That, and I just learned that my parents are coming to stay for a couple weeks. With my mom's dietary restrictions, meal planning will be difficult. Oh and the office is sending me on another training week. What's new with you?"
I tell her that we re-stocked the wood pile, spent an afternoon on the golf course and made a messenger bag for Jenny.
She says, "I love your pared down existence. How do you do it?"
I get off the phone feeling conflicted. Either I don't have the energy level that others seem to have, or I just don't have the tolerance for all the paces they willingly put themselves through.
My tolerance level is set comparatively low.