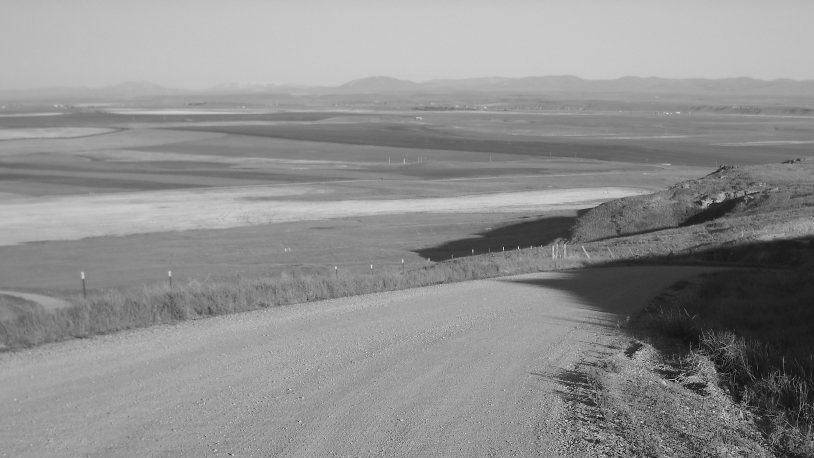 I did it.  I left the high road yesterday.  I didn't just step a toe onto the shoulder of the road.  No, I hit the gas, cranked the wheel and jumped the borough pit.  I raced down the hill away from that high road as fast as I could go.
I was saying that word the whole way down, too.  No, I was screaming that word – repeatedly.
At first I felt guilty.
I try to be as evolved/enlightened/mindful as the next person, and some days I fake it pretty well. Yesterday, I didn't want to fake it.  Hell, I wasn't even going to try.
But I wasn't going to give in to guilt, either, and be bullied back onto that high road.  I was going to take that ride for all it was worth.
With windows rolled down, radio blaring, and f-bombs flying, I sailed away from the high road and didn't once look in the rear view mirror.
Earlier that day, Mark had sent a text and said, "I'm getting Will a funny t-shirt. What does Jenny like?"
I hit the gas and yelled, "HOW COME YOU DON'T KNOW WHAT YOUR DAUGHTER LIKES?"
One of the two visit days of each week he spends skiing with one kid – only one kid.  Both kids ski, but one isn't quite as accomplished, and Mark can't be bothered to spend a day with both kids, and have to ski on only the gentler slopes.
I hit the gas again and jumped gopher holes, sage brush and a pile of rocks.  I was Thelma and frickin' Louise, and I was screaming at the top of my lungs.
What kind of "father" calls and chats for 25 minutes about ski conditions with one kid and doesn't even ask to talk to the other kid?
Now I'm sailing over a crossroad, dust flying, engine roaring.  Who the hell cares where I land, this is just what I need today.
I was spinning brodies in a wheat field, kicking up clouds of dust.  My hand was out the window, flipping off the high road.  I screamed some more at the Universe.
"This isn't fair!"
"My kids deserve better!"
"Why did I marry such an asshole?"
"When will he see what he's doing to these amazing people who call him dad?"
Then I stopped the car.  I got out and stood in the settling dust.  I was breathing hard as I stared up at the high road.  The high road was minding it's own business.  It knew I'd come back.  It patiently waited there while I was blowing off stink.
I kicked a tire.
I brushed the dust from my jeans, muttered something under my breath and wished I'd thought to bring some water.
I got back in the car and turned down the radio.  I put my hands on the wheel and started the slow ascent back up the hill to the high road.
__________
That was yesterday.  I'm not going to tell you that I'm squarely back in the center of the high road today, but I'm closer.
I needed that little road trip.
Some days are like that, even for those of us who act like we're all evolved and enlightened and such.
Tags: child of narcissist, cuz I am Woman, front lines, survive