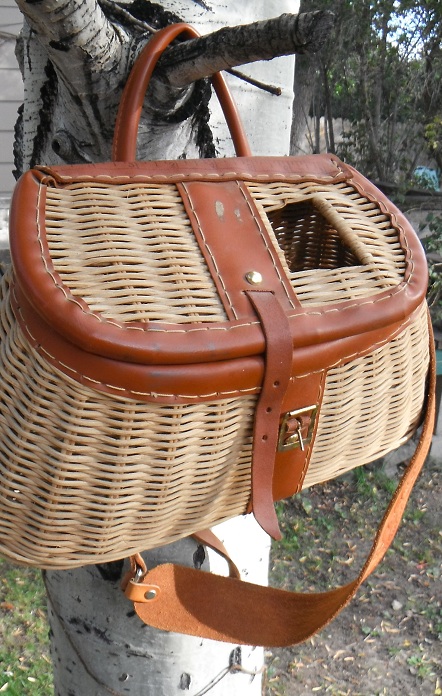 "I know…  you think waders would make fishing that much better, but we've both heard the stories of them filling with water.  I don't want you to end up bobbing down the river with your head under water.  You need to do some research.  Let's learn a bit more and figure out which waders to stay away from.  You can make that part of school today."
"So mom, here's a guy who says that he can walk in the river better when he takes in a little water.  He says it makes it easier to maneuver."
"Nice.  And how many years has he been fishing?  Hey, did you get the other stuff on your list done before Googling fishing waders?"
"Mo…..om.  I'm done with the other stuff.  Here's a guy who has a pair that has drainage holes and some draw strings around the neck and waist."
"Good.  And how much are those waders?  $800?"
"You said I should do some research."
"I know.  Good job."
"Hey, why don't I call dad and ask his advice?  He's got a pair that he hardly ever uses.  Maybe he'd have some ideas."
"Good, Bud.  Get your dad involved.  He'd like that."
Will puts down his phone.  "Hey, mom!  He's gonna come right over and let me try on his waders!  He'll be here in a minute.  Then we can talk about what kind I should get."
"Nice that he's making this a priority.  Remember, we're in the gathering info phase.  We won't be buying waders today."
"I knoooowww…."
The doorbell rings.  Jen opens the door and he greets her with the voice she thought he'd be done using when she turned four.
I try to get him to find his adult voice and say, "Mark, you gotta check out the work we've done in the kitchen."
He says, "Wow, your kitchen actually looks nice."
A bit later, Jenny is drawing in the living room and Will is standing in the kitchen wearing waders that are three sizes too big – even for a teenager who has been riding a major growth spurt.
"Dad, what do I do with this long strap here?"
"Well, Bud, let me see.  I've only worn these a couple times, so I'm still not sure how to set 'em up.  I think this tightens around your waist like this."
I put down a dish towel and say, "Those look brand new.  Are you giving those to Will?"
"You know, they are new.  I wore 'em on two trips.  I worried about 'em taking on water and the possibility that I might sink in them.  I thought Will could use 'em."
postscript:  Will is still shopping for waders.
Tags: child of narcissist, narcissism, narcissist behavior, narcissistic behavior, NPD