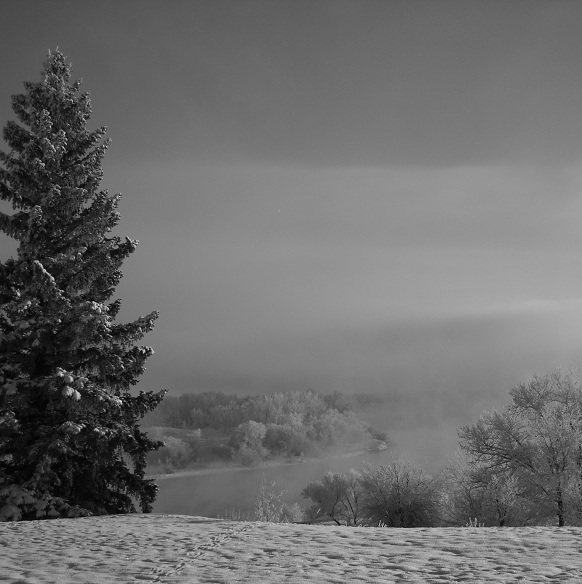 "What happened to Christmas?"
"Don't you mean, 'What happened to Thanksgiving?'  Didn't there used to be a holiday somewhere in there between Jack O' Lanterns and Christmas trees?  You remember, don't you?  That holiday that brought everyone together for turkey and pie."  Basil pours a cup of coffee and hands it to Gladys.
Margaret slides the pie server under another piece, "Oh, I always did love Thanksgiving.  I think that holiday was my favorite."
Jon rolls to a stop on his skateboard, "My fav was Christmas.  Yeah….  for a kid of divorced parents, Christmas rules.  All their guilt turns into way too many Christmas presents for me.  Gotta love that."
"Jon, dear, you know that isn't what Christmas is about, don't you?"  Margaret hands Jon a sliver of pie.
Gladys sips her coffee, "Tell that to his folks, Margaret.  They were the ones who were supposed to be teaching him the meaning of Christmas."
Gladys crosses one leg over the other and stares at her high-heeled ankle boot, "Remember getting Christmas cards in the mail?  Remember sending Christmas cards?  Now folks call that vintage.  I guess that makes us vintage.  Basil, am I vintage?"
"You're the right kind of vintage, Gladys.  Now folks go shopping instead of spending time addressing cards and letters.  I wonder what it's like to have that kind of money.  I wonder what it's like to get in the car on a Saturday morning, head downtown and spend the equivalent of a month's pay."
"Basil, dear, they shop in malls, now, and your month's pay is much much less than their month's worth of pay."
"Thanks for the pie, Margaret.  Why don't folks just stay home and make presents?   I remember turning out wooden picture frames with my own hands.  Now that's a real gift."
"Folks work too many hours, now, to be making homemade gifts."
"No offense, Margaret, but they aren't all working those many hours.  My folks worked and then came home to watch TV or get on the computer.  When they weren't yelling at me, that is."  Jon finishes his last bite of pie and hands Margaret his plate.  "You know, Margaret, I don't think my mom ever baked a pie.  Yeah, I can remember dad on Thanksgiving morning.  He'd be up on the roof putting up Christmas lights and cussing.  'Course that was before the divorce."
Basil sips some of his coffee, "Why do they decorate the outside of their houses?  I remember we had this round plastic panel divided into four colored sections – red, green, yellow and blue – I think.  The electric panel turned in front of a light.  The colored lights played on paper chains and garlands of popcorn and cranberries strung on a real pine tree.  We got one present each."
"Dude!  That sucks.  I'd have been the one yellin' if I'd only gotten one present!"  Jon spins a wheel on his board.  "My parents weren't any fun to be around cuz of the stress of Christmas and all, but at least we got more than one present."
"Pie, Gladys?"
"No, thanks, Margaret.  Still watching my figure.  Not sure why, exactly.  Old habits….  "  Gladys reaches into her beaded bag for a cigarette.  "I used to get diamonds for Christmas.  What do you think of that, Jon?  I'd get diamonds and furs.  'Course I got those things from a man who was married to someone else.  Now, I'd rather have the man who'd sit by the tree and hold my hand, instead of the man who'd send diamonds because he couldn't be with me on Christmas Eve."
"Sorry to hear that, Gladys.  I always wished I could afford to get my girl diamonds for Christmas.  I hope she was good with me making her a picture frame instead."
"Take it from me, Basil, she loved those picture frames."
"Margaret, can you show me how to string popcorn and cranberries?  I think I'd like to try that."
"Jon, dear, of course I'll show you.  Basil and Gladys, would you want to help us?"
"Margaret, that sounds fine.  I'll bring some hot coffee.  Gladys, do you have any old Christmas tunes?"
"Basil, I did have quite the music collection.  We'll have to find a turntable.  Margaret, I may even try some of your pie."
Tags: a girl can dream, divorce, gentle reminders, the power in writing