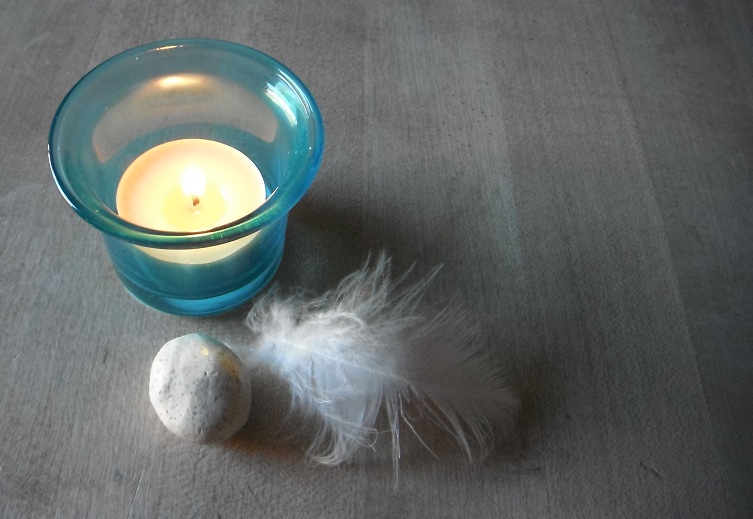 The narcissist held on to his money the way he held on to his image.  When it came time to plan for a wedding, she knew that being frugal was equally as important as his need to look good.  He had made it clear that this would be a small, affordable affair.  This was his second, "after all," even though it was her first.
He did not make it clear that the planning would be left entirely up to her.
Her INFJ qualities drove her desire for a more personal ceremony – she hated being the center of attention.  This suited his desire to be the focus.  Because he didn't have many close friends and only rarely spoke to his family, the majority of the attendees were on her side, which conveniently provided him with an opportunity to look good in front of people who didn't know him well.
Is it an INFJ tendency to put a positive spin on something in hopes that it forces that thing in a positive direction?  Maybe if she believed in this wedding and this marriage enough, it would be what she hoped for.   (She would later learn that her INFJ idealism would keep her in this relationship much longer than was healthy.)
When she told him how much she was saving by making her own dress, invitations, flower arrangements, and the cake, she hoped he'd be glad enough to help her with their special homemade wedding.  Instead he said, "Oh, honey, that's stuff for women.  I've got plans to go hiking this weekend.  It's the busy season at work.  You can do this."  Her head told her that all men hate this wedding prep stuff, but her heart ached as she made her lists.
How could she know if his lack of interest in planning was really his lack of interest in her?
She stifled nagging doubts while hand-stamping the invitations.
She ignored the voice that said, "You're making a mistake," while embroidering and sewing her wedding dress.
She refused to listen to her gut while baking and decorating the chocolate-ricotta filled three-layer cake.
She cranked the music louder so as not to hear herself while arranging flowers and herbs into her bouquet and his bouttoniere.
She cried while selecting the playlist.
She downed Pepcid while sorting through the RSVPs.
She nodded her head when he suggested that they camp on their honeymoon.
And as the calendar brought them closer to that sunny afternoon in June, she started to feel something that was less like disappointment or fear, but more like embarrassment.
Why was she embarrassed?  Was she nervous about standing up in front of friends and family?  That is certainly an INFJ thing, but it was more than that.
Was she embarrassed about putting on a homemade, backyard, pot luck wedding?  (The pot luck part did embarrass her, but because of his budget constraints, if she hadn't suggested pot luck in lieu of wedding gifts, the ceremony would have been an awkward affair with no champagne toasts or food to make folks feel like they hadn't wasted a perfectly beautiful summer Saturday.)
Was it cold feet?  Maybe, but how could she know?
She felt embarrassed. In a moment of pure – perhaps selfish – honesty, she realized she was embarrassed to be standing in front of people she cared about, marrying a guy who cared more about how he looked than about the woman he was marrying.
The weather on the day of the ceremony was perfect.  If only it would rain, then she'd have a clear sign as to what to do.
She stared at herself in the mirror as the hairdresser styled her hair in a way that she hoped would make her look better than she felt.  As she looked at her reflection she heard a voice – part pleading, part screaming – "This is the only time you are doing this!  Is this what you really want?"  She paid the stylist and drove home with a sick stomach.
When she pulled in the drive, he was mowing the lawn – the lawn had to look good on this day.  The guests would start arriving soon.  She poured herself a glass of courage, dabbed concealer under her eyes and ignored the screaming in her head.
To be continued…
Tags: cuz I am Woman, infj, love, marriage, narcissism, narcissist behavior, narcissistic behavior, NPD