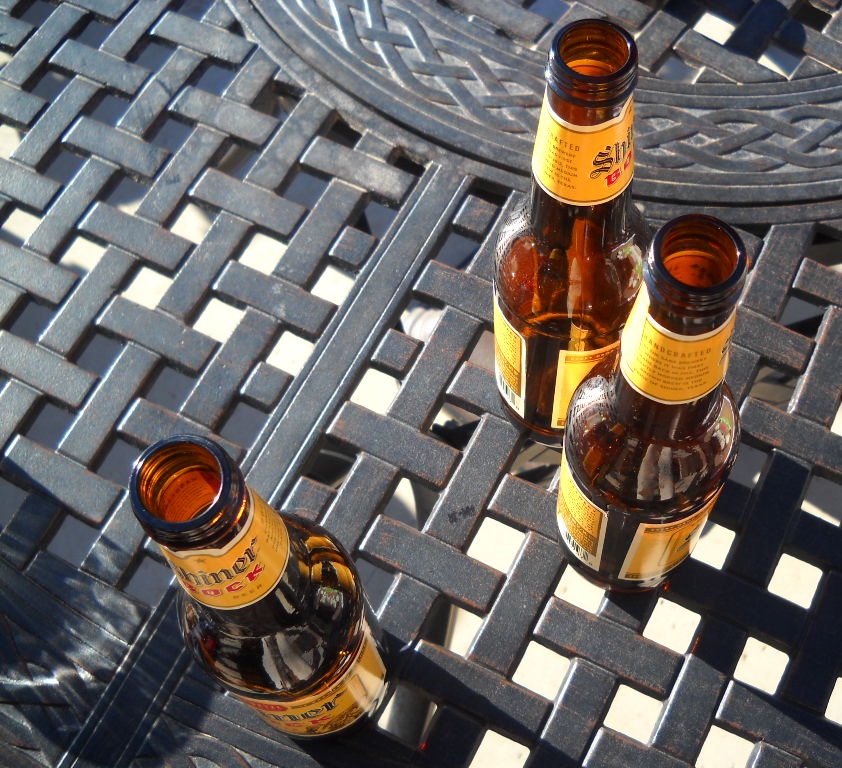 Often, it isn't until after you do something that you realize how much you shouldn't have done that thing.  So it was with marrying the narcissist.
In the flurry of preparations the morning of the ceremony, she was approached by well-wishers.  The look in their eyes should have told her something.  As over-thinking INFJs do, she assumed she needed to do more to make her guests comfortable.  Now, as she thinks back on the general mood of the attendees, she realizes those looks showed concern – concern masked by forced smiles.
What should the energy be on that big day? Isn't it more about the marriage than the wedding?  Don't two people grow together during the marriage?  Jitters and cold feet are present at every wedding, aren't they?  The wedding was a formality.  The marriage was the true test of their rightness for each other.
Right?
Up to that point, she'd attended maybe two weddings where the energy was glorious.  One ceremony in particular stood out.  Everyone – right down to the oblivious kids turning cartwheels next to the buffet table, and the over-scheduled wait-staff – was struck by the rightness of the union.  The energy created by the joining of those two was felt by all.
Her ceremony?  Not so much.
As she walked through the backyard straightening tablecloths and aligning folding chairs, her father approached and simply said, "You don't have to marry him, you know."  How could he know that that thought had been swimming around in her brain for weeks?  That thought had terrified her and kept her from sleeping or eating.  She had frantically focused on wedding preparations instead of examining what that thought might mean.
Had anyone else had the nerve to ask her that question, who knows what she would have done.  But this was her dad – the guy who could never manage to be there for her – questioning her choice.  What the hell did he know?  She would show him.  She would get married that very day.  She would show him just how to make a marriage work.  She would show up the way he never could.
She brushed off his comment by saying, "Dad, knock it off.  I'm doing this."  She walked back into the house wondering why she had decided to make a blouse with long sleeves for a summer wedding, and why she had thought it was a good idea to invite her dad.  (Later, she would realize that the dress she created was another attempt at hiding herself behind a billowy skirt and long sleeves.)
The thing about putting on your own wedding is that you don't have time to cry in the changing room and wonder if you're making a mistake.  Walking through the yard, straightening the house, making sure everyone and everything was in its place, she would reach up to wipe a tear now and then.  It was an emotional day.  There were bound to be tears.  There was no time to identify the cause of the tears.
Could she just be busy enough to get her brain to shut up?
Now she looks back and notices how he had avoided her prior to the ceremony.  At the time, she was too busy to see it.  Was he tending to his few family members?  Was he greeting her friends?  Or was he avoiding her because he sensed her indecision?  Perhaps his narcissism kept him busy with his own preparations.  Maybe she was avoiding him out of embarrassment.
The guests took their seats.  The judge stood and squinted under the sun.  The ceremony began.  The bride and groom sat side-by-side as each of their brothers took his turn to say a few words.  She wasn't listening.  She was staring at the judge wondering how many folks the judge had married that were now divorced.
She straightened her shoulders.  In a strong, direct voice she said to herself, "You are 33 years old.  You waited this long to marry so that you wouldn't screw it up.  You will do this and you will do it right.  Get up there.  Look this man in the eye.  This is your future.  Breathe.  Smile."
As they walked hand-in-hand to take their places in front of the judge, she felt like she was getting ready to jump off a cliff.
To be continued …
Tags: cuz I am Woman, front lines, infj, marriage, narcissism