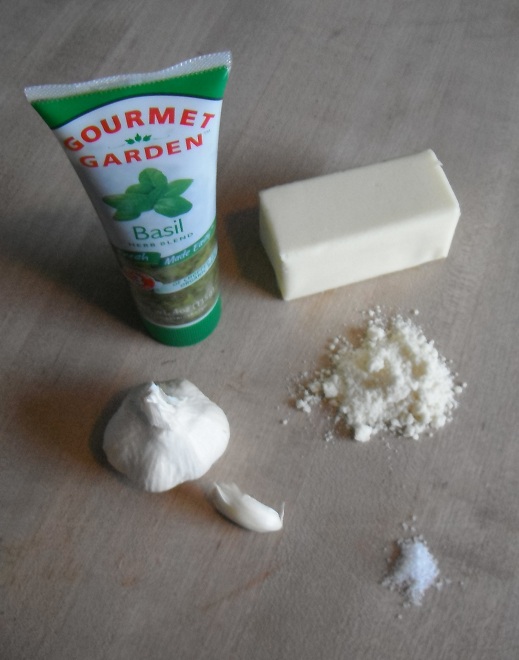 I love a happy accident.
It's fun finding a $20 bill in my ski pants.
Not long ago, I learned that a favorite cousin is also an INFJ.  It's no wonder we click so well.
I happened upon an article about the many uses of Vicks VapoRub and came up with my own use  – no more cracked, sandpaper heels.
The other day, Jen and I were fondling the fabrics at Jo-Ann's.  A friend from college walked by hunting for something.  She looked up and said, "Hey, I'm back in town.  Let's get together."  Now that's a happy accident – either that or it's the Universe answering me when I complained about a girlfriend moving and asked, "Could you please send another friend?"
A happy accident is having everything in the pantry to make biscotti when it's 23 below and we're gonna be stuck in the house all day.
And so it was a happy accident that we were at grandma's during the holiday, trying to keep hungry kids fed while consuming large quantities of wine, and I made up this spread for bread.  Grandma's well-stocked fridge had stuff that I've not tried, including this tube of squirty basil stuff.  I had to figure out what to do with it, so I grabbed a stick of butter, some parmesan and a clove of garlic.
I nuked the butter to bring it to room temperature.  (We don't have a microwave at home, so I have to plan ahead and take the butter out the night before.  That's not a problem for me since Will is the kind of kid who finishes his last bite of tonight's dinner, and asks me what we're having for tomorrow night's dinner.)
I took a wooden spoon to the butter, added some Parmesan, a pinch of salt, the pounded garlic and a couple squirts of the basil.
The bread turned out pretty good, but that wasn't the happy accident.
The best part is what I've done with the leftover spread.  We brought it home and put it in the fridge.  Since then, we've added this magical buttery basil stuff to lots of things.
I add a rounded tablespoon to store-bought marinara making it taste less store-bought.
I spread a couple tablespoons on homemade pizza crust before adding the tomato sauce and toppings.
I stir a couple spoonsfull of the stuff into hot egg noodles for the ultimate bowl of comfort when the temps still hover below zero.
I lather up pieces of toast to go with spaghetti and meatballs or goulash.
I'm thinking of putting a dab on top of a chicken breast, and letting it melt just before it hits the table.  (It's probably a nice idea, but Will won't even notice, and Jen likes her chicken "without the green bits and dipped in ketchup, please."
It's a happy accident when I come up with something in the kitchen that has so many yummy uses.
It's still not quite as fun as finding a $20 bill in my ski pants, tho.
Magical Buttery Basil Spread
1 stick unsalted butter – softened
2 Tb finely grated Parmesan
2 squirts of Gourmet Garden Basil (about 2 Tb; or if you don't have the fancy squirty stuff, use 3 tsp of dried basil)
1 clove of garlic – pounded
 pinch of salt
Combine the ingredients and keep stirring until the spread is …  um …  spreadable.
Keep it in the fridge in a covered glass container.  If I'm going to be using some, I set the glass bowl on the stove while I'm cooking.  The residual heat from the cook top will loosen the spread enough to make it easier to scoop out what I need.  (You aren't going to be putting your spread in a plastic* container, right?)
*Plastic is every bit as evil as a narcissist only it's more insidious.
Tags: cuz I am Woman, friendship, infj, thriving