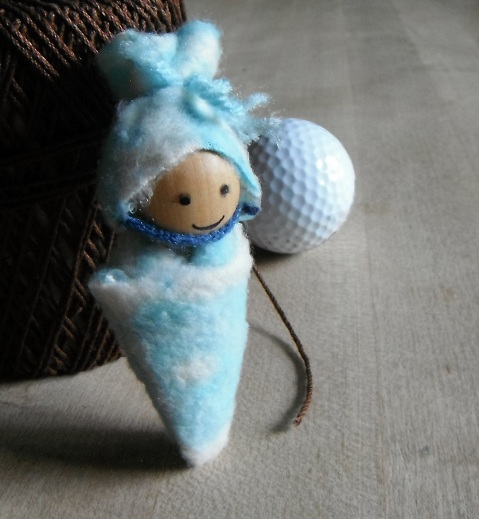 You might be laughing at the title of this post. You might be thinking, "Ha! Like a narcissist ever tries. Never is more like it!"
Oh, but they do try.  They try to get along when their source has dried up.  When they are craving narcissistic supply, they will pull out all the stops to try to get attention from you.  This is what it looks like:
Your narcissistic dad will call and ask you how Beth Ann is doing.  You'll continue along with the conversation even though you know he's talking about your buddy, Annabeth.  Your mom has even introduced him to Annabeth.  You and your mom have both corrected him when he has called Annabeth by other names including Abigail, Alyssa, Alicia and Annie.  He could write the name down because he is a note taker.  You've seen him write down lots of lists – names of flies, best spots for flyfishing, the name of someone who might be selling a raft.  It's just that your buddy's name isn't important enough for your dad to keep track of.
When you tell your narcissistic dad that your grandparents are helping with the costs of golf, he'll say, "Geez, that's great.  Are you going to have any time to go fishing or hiking or camping with me?"
When your narcissistic dad comes over to check out your newest project, "He'll say, 'You sure our talented.  Why did you do it that way? 

Wouldn't you want to do it this way? 

Geez, I would have never done it that way.  I would have done it this way.'"
Your narcissistic dad will start to ask you what you have planned for the summer.  He'll even make eye contact.  You'll start to answer his question, but he'll interrupt you and tell you what he did in the summer when he was a 12 year old.  He'll go on and on about his amazing adventures and all of his friends.  He'll look over and see that your mom has dinner ready.  He'll say, "Well, it looks like I better get out of your way so you can eat dinner."  He'll leave, and after you close the door, you'll look at your mom and say, "He never let me finish telling him what my summer plans are."
You'll ask your narcissistic dad if he might be able to help you with some of the costs of golf.  He won't answer you right away.  A few days later he'll send you a text explaining that he has some money for you if you want to come by his work and pick it up.  You explain that you have a job mentoring younger golfers and that you can't find time to get to his work place.  He'll drive to your house, a few hours later.  He'll leave the car running, come to the door with a

six-year-old's pouty expression

on his face, hand you some money and leave.  He won't ask of your day.  He won't ask about your sister.  He won't ask you what it's like to mentor young kids on the golf course.
Later, your narcissistic father will send a text saying, "I guess you are just too busy to be with me."
Your mom will say, "Geez, earlier this week, it looked like he was trying to get along."  Your mom has forever wanted to believe that he is trying.  She'll tell you that he had a difficult childhood and he didn't really learn how to love.  You'll want to roll your eyes because you are tired of hearing that excuse.
Your sister will laugh and say, "What can we expect, it's Mercury in Retrograde."
You'll ask, "Can we still blame it on Friday the 13th or the Full Moon?"
Your mom will say, "Nice try.  I dared to hope that he might actually be trying to change."
The three of you will burst out laughing.  Your mom will say, "We are so silly for thinking he might be trying to change.  People change.  Narcissists don't change."
Tags: a girl can dream, child of narcissist, front lines, narcissism, narcissist behavior, narcissistic behavior, NPD