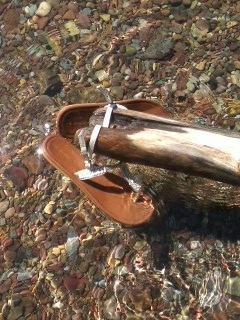 wow.
wow.
Things have changed a lot in five years.  We not only survive, but we thrive on a mostly daily basis.  The health of my kids (and myself!) is testament to the power of connection, the awesomeness of being heard, the cathartic healing found in knowledge and the magic of friendship.
Thank you for being here!
__________
Yesterday, Jenny had an appointment that included a NES Scan.  (Very cool.  Google it.)  The scan revealed a compromised adrenal gland.  When I asked the cause, the practitioner said it can be caused by stress, so I had to ask, "Would that stress come from having parents who divorced 8 years ago?"  She said, "It could."
Since yesterday, I've been wondering what her symptoms would be had I stayed married.  Honestly, at this point in Jenny's charmed life, when she experiences stress, it's because she sees her brother getting a text from their dad inviting him to go fishing with no mention of, or invitation for Jenny.
__________
Speaking of texts, I misspoke yesterday.  I had tweeted that Will had been in a championship golf tournament, and his father hadn't followed up to hear of Will's performance.  Will clarified that his dad had texted – six hours after the finish – to find out how Will did.  I was wrong.  His dad did check in – even if only by text.  That's better than nothing, or at least that's what my kids have learned in all these years of dealing with a narcissistic father.
__________
I've been wanting to post about a random wink from the Universe, but I'm still trying to wrap my brain around it.
Zaira had suggested that I read Z: A Novel of Zelda Fitzgerald.  I got to page 100 and had to quit.  I couldn't bare to read one more page.  Zelda's slow steady demise was too depressing for me.  < Sorry, Z. :( >
Jenny and I were going to be downtown, so I brought the book to return to the library.  I was stopped at the book drop and turned to say something to Jenny, when I was surprised by a male voice saying, "So?  Did you like the book?"  Startled, I answered, "No!  It was too depressing.  Did you read it?  Do you know about the Fitzgeralds?"  He said, "Oh, sure.  She self-destructed.  Did it make you feel better about your own life?"  I said, "Well, it might have, but it was too painful to keep reading.  I couldn't bring myself to read of her misery, in an effort to feel better about my life."  (Remember, this guy is a complete stranger.)  He said, "Well you know the first couple lines of The Great Gatsby don't you?"  I said, "No.  I haven't read it."
He said, "The novel begins with a quote from Gatsby's dad:
'Whenever you feel like criticizing any one,' he told me, 'just
remember that all the people in this world haven't had the advantages
that you've had.'"
I looked at Jenny and shrugged.  I turned back to the stranger and said, "Well, enjoy your day."  He held out his fist for a bump and said, "You, too."
As Jenny and I pulled away from the book drop she said, "Why do you think that was meant for you?"
I shook my head and said, "I have NO idea."
That was four weeks ago, and I'm still trying to figure out what the Universe was trying to tell me through this apparently well-read stranger at the library.
Is the Universe telling me not to criticize the narcissistic ex because he had it harder than I did?
If so, at what point must we stop blaming our childhoods, begin to act like the grownups that we are, and take responsibility for our behavior?
Or is the Universe subtly suggesting that it's a waste of my energy to criticize others – especially when it comes to a narcissist – because the Universe has also shown me that he will never change, and thriving happens only when I move away from him and all the negativity surrounding narcissism?
Okay.
Message received.
I get it.
Continually criticizing the narcissist is like continuing to bitch about the leopard's spots.
I am a thriver.
Part of my thriving comes from helping other survivors – especially their children.  So while there will be less criticizing in my real life, here – on this blog – I will continue to post about the behaviors of narcissists.
I receive letters every month from those who have landed on this site and found comfort, understanding and encouragement.  I will continue to criticize narcissists to shed light on this insidious disorder.
Maybe Gatsby's dad gave sound advice, but I'm betting he didn't know much about surviving narcissism.
Tags: a girl can dream, child of narcissist, communication, cuz I am Woman, encouragement, friendship, gratitude, proactive, the power in writing, thriving