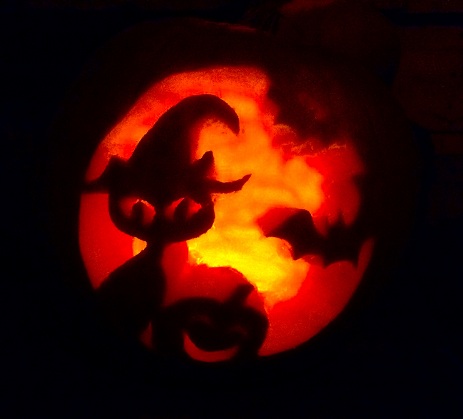 His eyes roll as his hand makes the universal symbol for "one who talks too much."  He paces the floor and occasionally says, "Uh huh."
My teenage son is on the phone with his narcissistic father.
He will listen anywhere from 20 to 35 minutes.  He'll hear about his dad's work issues, car issues, and plans for skiing and fishing trips.  He'll learn of his dad's ailments, frustrations, and current obsessions.  He'll discover what his dad watches on TV, what his dad is reading, and whether he has mastered his new cell phone.
The son will be asked if his ski gear still fits.  He'll be told that his father has been shopping for him.  The son will cringe and give me a look that says, "Here we go again."
The son will not tell the father any of his news.  He won't be given the opportunity.  He will not be asked.
He will hang up and I will ask, "Does this mean we are done with the silent treatment?"
The son will say, "For now."
And so the son shops for a new ski jacket.  He'll use his own money.  He'll avoid the big names and the hi-tech stuff that his dad usually gets him, because his budget won't allow.  He'll do what he can to not look like his dad when the ski hill opens this year.
"Mom, do I have to wear the jacket that dad got me last year?"
"Does it still fit?"
"Yeah, but I hate that jacket.  I look like dad's clone.  I'll use my own money.  I'll do anything not to look like dad on the ski hill.  You got me the ski pants.  I'll get the jacket."
When his dad asks if he'll be taking his little sister trick-or-treating, he gets angry.
"Dad wants to know if I'm taking Jen trick-or-treating."
"Why?"
"Because he says I'm too old to trick-or-treat, so now I can take Jen so he doesn't have to.  What an asshole."
Jen says, "What a relief!  Now I don't have to go with dad!"  If she's hurt that her dad doesn't want to take her out on every kid's favorite holiday, she doesn't show it.  She's used to it by now.  She doesn't expect her dad to want to go out of his way to do anything with her.  That would be an inconvenience.
So the teenager makes plans to take his sister trick-or-treating.
He continues shopping for a ski jacket that he can afford.
He tells us his plans for skiing, fishing and mastering his new software, because we ask.
And when the phone rings, he lets it go to voicemail.
Tags: child of narcissist, front lines, kid wisdom, Parenting