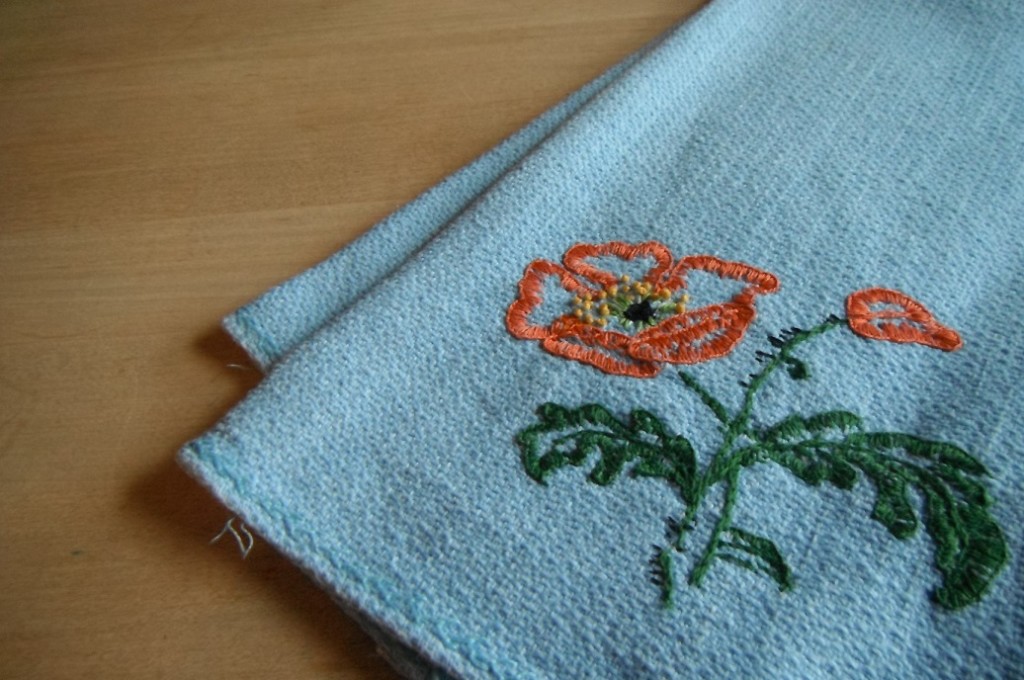 "Margaret?"
"Yes, dear?"
Gladys smoothed the crease of her skirt.  "Why are you always so accommodating?"
"Whatever do you mean, dear?"
"Well, you always put everyone else first.  You always consider other needs before your own."
"I suppose I do.  I guess I was raised that way."  Margaret dried the pie plate she'd just finished washing.  As she held up the plate for further inspection, she said,  "Do you think I'm overly accommodating?  Is that a bad thing?"
"Oh, I'm not sure I'm the one to ask!"  Gladys laughed.  "I've certainly never been accused of being overly accommodating.  I'm not sure I've ever even put another person's needs before my own.  But I watch you, and it seems to come natural for you – like it's in your blood or something."
Margaret smiled at Gladys, "Well you are an independent spirit, aren't you.  I admire that in you.  Would you like some pie?"
Gladys sighed, "See?  That's what I mean.  You are quick to offer food, quick to comfort, quick to soothe or fix or facilitate."
Margaret put her pie server down, "You sound annoyed, dear.  What's bothering you?"
Gladys stood and began pacing in front of a grave marker.*  "I suppose I am annoyed.  Not with you, though, Margaret.  I'm annoyed at the thought that perhaps – had I been more accommodating – I might not have died a single woman.  It annoys me to think that in order to be in a relationship, I'd have to be every bit as accommodating as you are."
"Well, dear, I'll try not to take offense."  Margaret reached over to pat Gladys on her shoulder.
"I'm sorry, Margaret.  I'm not trying to offend.  I'm just annoyed and frustrated at the thought that women have to play small or accommodate in order to please a partner."
"Oh!  It sounds as though you've been paying attention to the live ones.  Yes, well there does seem to be this quandary about giving and receiving in relationships.  I don't remember it being that way when I was young and newly married.  Our roles were defined.  Honestly, we just didn't have the options that women have today.  I really think that made it easier to make a relationship a priority."
"So you are in favor of putting yourself – your goals and dreams and desires – aside for the sake of making a relationship work?  Is that really what you believe Margaret?"
"Well, dear.  Remember, back when I was a young bride, my goals and dreams were aligned with my husband's.  We built a fine home together and we raised a family together.  I didn't have many goals or dreams outside of that.  And desires?  Well…  that wasn't something I ever discussed."  Margaret blushed as she smoothed her apron over her hips.
Gladys laughed, "Didn't you ever feel like you were giving up what you wanted in order to keep your husband happy?"
"Oh dear.  I didn't think of it that way.  I know this sounds very old fashioned to you, Gladys, but I felt very fortunate to marry the man I did.  I was happy when making him happy.  I don't think that's a bad thing.  I accommodated him because I loved him.  It didn't feel like a concession.  He accommodated me, too, you know.  That's what you do when you love someone."  Margaret folded and refolded her dish towel.  "If both aren't accommodating, then it isn't a good match.  And when both are accommodating, well…  it doesn't even feel like accommodating.  It feels like caring and nurturing and supporting.  And love."
Gladys stopped pacing.  "I didn't think of it that way.  Do you think if I'd met the right man, I'd have tripped over myself to accommodate him and I wouldn't have felt like I was giving up myself to do it?"
Margaret laughed, "Well, I'm not the expert, but I was very happy."  As Margaret reached for a plate and a fork, she said, "How about some pie now, dear?"
*In their own quirky way, Margaret and Gladys are two spirit guides who offer guidance and advice from the other side.  Read more about them in the Category – Spirit Guides.
Tags: a girl can dream, cuz I am Woman, encouragement, friendship, gentle reminders, gratitude, love, marriage, thriving