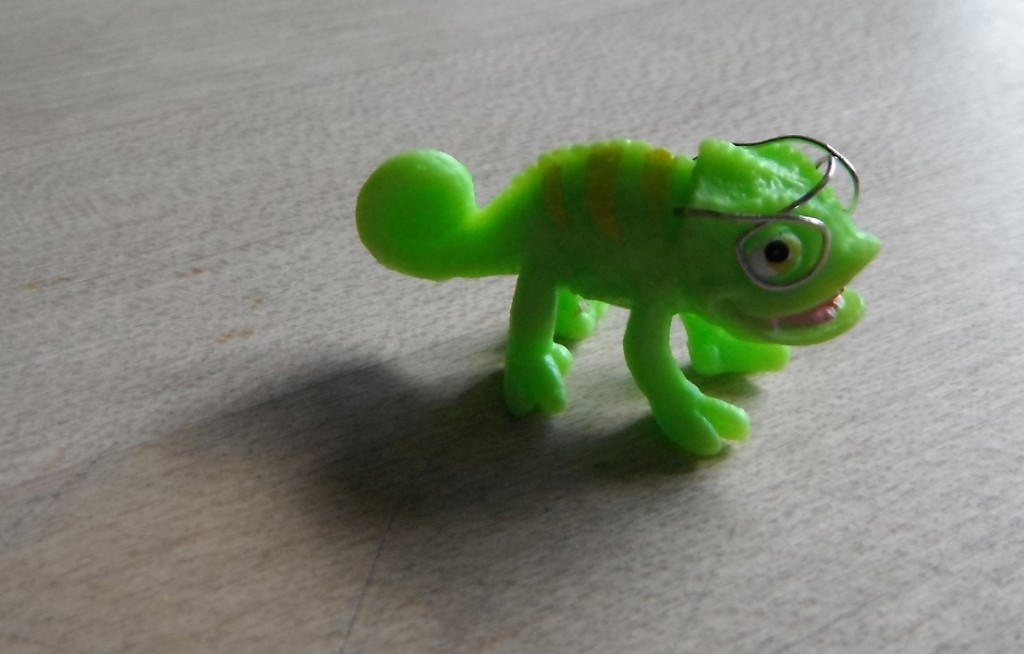 If your lizard brain stands in as your dating coach, odds are you'd better stay home.
Lizard Brain:  You aren't wearing those shoes are you?
Me:  Why not?  What's wrong with them?
LB:  Well, those heels will probably make you taller than he is, but it's up to you.
Me:  Fine.  I'll wear flats.
LB:  You shoulda picked up some of that stuff for whitening your teeth when you were at the drug store.
Me:  My teeth are fine.
LB:  Are you sure about that?
Me:  Don't bring up anything about my past relationships during dinner.  Deal?
LB:  Ha!  What else is there to talk about?  You could write the book on failed relationships.
Me:  I mean it.  Don't go there.
LB:  Make sure you compare him to all those who have gone before.  Guys looooove that.
Me:  Knock it off!  How will I see any red flags if I don't make any comparisons?
LB:  Well, it's smarter to go in expecting red flags!  That way you'll be prepared for them!
Me:  That's not funny.
LB:  When are you going to get those brows waxed?
Me:  Shut up.
LB:  Here's the plan: Find out what he's looking for in a partner and then be that person.
Me:  Yeah, because that worked so well the last seven times I tried that.
LB:  Maybe this time you'll get it right.
LB:  For God's sake, don't tell him about your insecurities.  Keep that stuff hidden!
Me:  That's not helping.
LB:  Nevermind.  I'm sure he'll see your insecurities coming in the door ahead of you.
LB:  That new TV series you've been wanting to watch starts tonight.  Why don't you cut your losses and stay home?
Me:  Shut up.
LB:  If you are going to do this, you may as well skip the padded bra.  You're not fooling anyone.
Me:  Stop it.
LB:  You know he's going to be like the others, don't you?  He won't keep his promises either.
Me:  Maybe this one's different.
LB:  Reading fairy tales again, are you?
LB:  Maybe you ought to just enjoy the ride for a bit, before you start to show him the real you.
Me:  What do you mean by that?
LB:  Well once he gets to know the real you, he won't stick around.  Why would he?
Me:  Thanks a lot.
Me:  Do you have anything encouraging to offer?
LB:    Ah …  Let's see …  There are a lot of fish in the sea?
Tags: cuz I am Woman, encouragement, humor