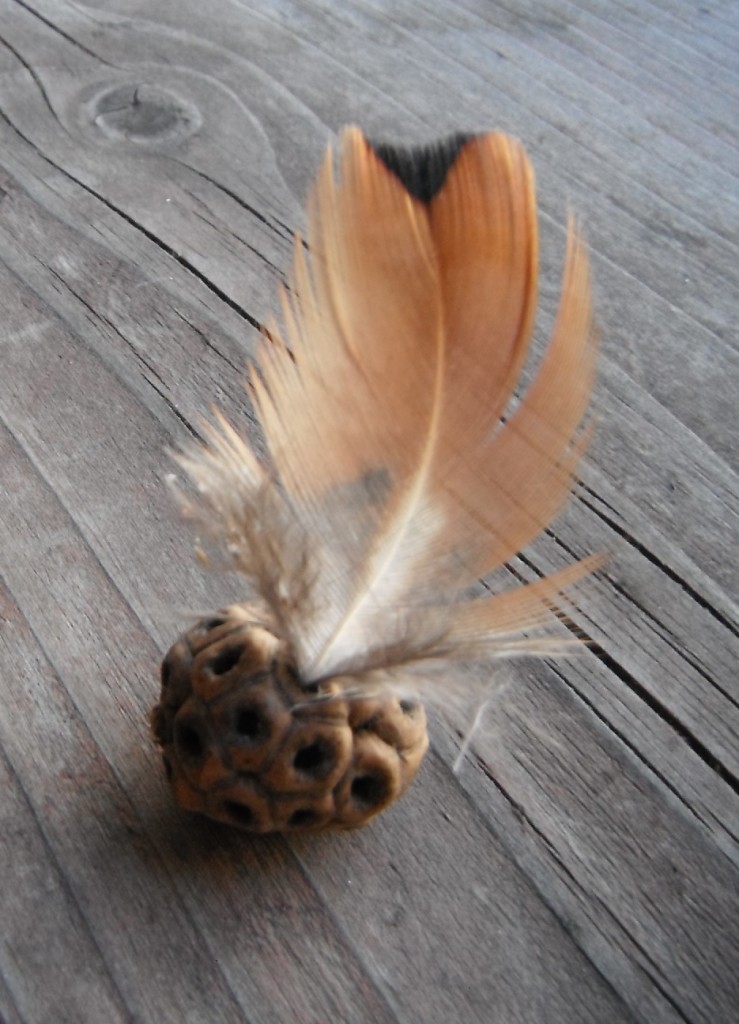 "Hey Jesse! How was your Thanksgiving?"
"Well, we all came down with that stomach bug.  Only three of the four of us could even eat the dinner.  My pumpkin pie turned green.  And the dogs ate all of the salami we'd sliced for appetizers.  It was the best Thanksgiving I've ever had, and I'm NOT being facetious.  How was yours?  Oh…  I'll have a Fat Tire, please."
Hank laughed, "Wow!  You sound like a beer-drinking Erma Bombeck."
"I'd bet she tossed back a few in her day.  Seriously, though, how was your turkey day?"
"Nice and quiet, just how I like it."  Hank placed an almost over-flowing glass of beer in front of Jesse.
"So did you head out early the next morning for some of that Black Friday shopping?"
"You know me better than that, Hank."
Hank laughed and walked to the end of the bar to fill an order.
When Hank returned, he started washing a pile of glasses and said,  "So tell me, why was this the best Thanksgiving ever?  Are you still riding the high of this new chapter?"
"I've been thinking a lot about it.  I catch myself thinking in terms of what is different in this chapter compared to previous chapters, but I don't want to do that.  That's what I've always done.  I've always said to myself, 'Well, at least this one doesn't give the silent treatment.  Or at least he doesn't tell me how to dress.  Or this one doesn't try to distance me from my friends.'  But this is a stand-alone chapter, and I don't want to make all those comparisons."
Hank nodded, "Keep talking."
"I think back to all those articles or books or gurus who said, 'Don't give up! He's out there!' But I always found myself looking for what my ex wasn't instead of what I wanted in a partner.  Do you know what I mean?"
"I think so."
"Have you ever heard that there are two kinds of people in the world – the people who define themselves by what they don't like; and the people who define themselves by what they do like?"
"I don't think I've heard that version."  Hank got a confused look on his face that Jesse chose to ignore.
"Oh, you know what I'm talking about.  Like the woman who pipes up with, 'Oh, I can't stand chardonnay,' when she could say, 'I love shiraz.'  Or the guy who says, 'I hate soccer,' instead of saying, 'Man! I loooove football!'"  Jesse folded the corner of her bar napkin and paused.  "Do you see the difference?  One version is so much more positive.  Anyway, it turns out I've always been in the 'don't like' group.  I do not like light beer.  I do not like phoniness.  I don't like soccer.  I don't like ….  Well, you see what I mean.  Instead, I could say that I like darker beer, or I like authenticity, or I like golf (even though I suck at it), or I dunno.  Do you see what I mean?"
"I'm not sure."  Hank wiped a spot on the bar.  "How does all that relate to the new guy?"  Hank reached for Jesse's empty glass, and wiped the spot where it was.
"Well, it doesn't.  I mean it does in a way, but ….  See, it's like this: I used to always settle.  You know?  I'd think I would be fine in a relationship because the guy didn't cheat or he didn't gamble or he didn't drink too much or whatever….  You know?"
Hank cleared his throat, "You mean to say that living with a narcissist was better than living with a guy who might lose a little coin in a poker game a couple nights a month?"
"Come on, Hank.  You know what I'm trying to say."  Jesse reached for her beer.  "Do I sound that pathetic?"  She took a sip.  "Don't answer that.  You're right.  But the narcissist looked good on paper because of all the things he wasn't.  I was too slow to see all the things he was."
"Keep going, Jess."
"Well, it's just that I defined the perfect guy by what he wasn't, instead of what he was.  And then I tried to convince myself that that was enough."
"And it wasn't?"
Jesse laughed, "Well, apparently it was enough until now."
"So I guess that means you are appreciating this new man for all the things he is instead of all the ways he's not like your ex?"
Jesse reached for her refill, "Geez, Hank, you said that a lot better than I did."
Tags: a girl can dream, cuz I am Woman, gentle reminders, humor, in search of self, love, thriving