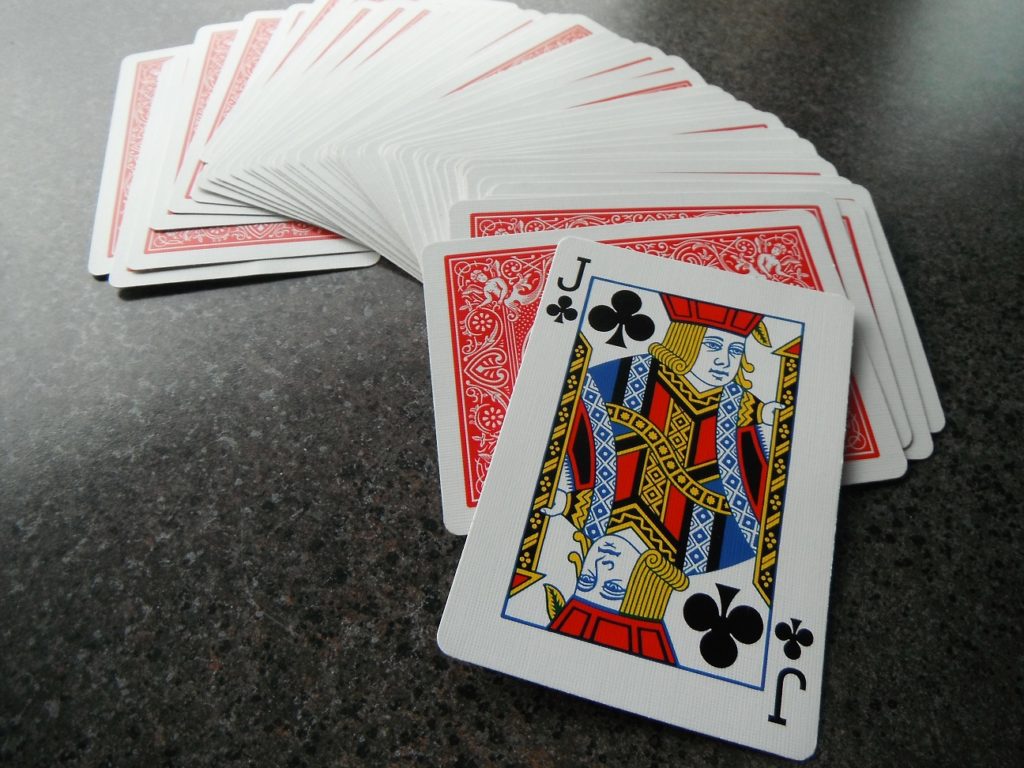 The other night we were watching David Blaine on Netflix.  I'm not into magic, but I was humoring Will.  It was good, except my overthinking brain churns on trying to figure out the tricks.  In one segment, Blaine approached a fellow and said, "Pick a card."  A Jack of Clubs popped into my head.  Before I could say, "You guys, it's a Jack of Clubs," the fellow on the TV said, "Jack of Clubs."  I told the kids and they were less than surprised, because that stuff happens all the time around here.
We can't turn on the car radio without one of them saying, "I woke up with that song on my mind, and there it is.  They never play that one."  Or, "Hey, I was just thinking about so-and-so and they left a message on my voicemail."
(Doesn't mean I don't love you if I don't pick up when you call.  INFJ, remember?)
Or Jen says, "Hey, we should go to Cafe Rio tonight," and Will blurts out, "I was just gonna say that!"  We do spend a lot of time together, but that doesn't explain all of these incidences.  We're not reading each other's minds just because we are always together.  Besides, the older Will gets, the less I'm able to read his mind.
Intuition is a big deal to all three of us.  It drives our passions.  Intuition tells Will where the fishing will be better.  Intuition guides Jen as she creates figures out of sculpey.  As an INFJ, I'm hard-pressed to think of anything that can't be enhanced, improved or avoided if I've been paying attention to my intuition.
Many INFJs are thought to be psychic.  I think we appear to be psychic because we are so tuned into our intuition.
So how come I end up completely ignoring my intuition when it comes to relationships?
I've seen, and ignored, enough red flags to write the book on red flags.  Every time my intuition tries to get my attention, I turn the other way.  It's a wonder I'm intuitive at all anymore.
If I were my intuition, I'd give up on me, too.
What I've noticed, though, is that when I pay attention to my intuition, and act accordingly, I feel at ease with the choice I make.  Pieces fall into place without my having to work as hard to get them there.  Problems become less problematic, and fewer issues become problems.  Things start to flow.  That's cliche, but it's true.
So if I see the ease in following my intuition, why don't I when it comes to relationships?  Why don't you follow your intuition when it comes to relationships?  Or if you do, please tell me what that looks like.
*heavy sigh*
While I might trust my intuition when it comes to navigating in a town I'm only slightly familiar with, or solving a technical problem on this blog, or taking a chance on a new career and having all the signs confirm my decision, I have absolutely no faith in my intuition when it comes to relationships.
It's not my intuition's fault.  It hollers at me and warns me and tells me to stop.  It gives me an upset stomach (that I probably mistake for butterflies) and makes my back hurt and prevents me from sleeping.  My intuition is wearing itself out trying to get my attention, but I don't listen because I'm not convinced that ease is part of a relationship.  I've seen enough examples to believe that a relationship is supposed to be hard.  It's supposed to be work and harsh words and tears and apologies.  While I'm in the middle of the work and the tears and the apologies, I might think that I'm doing things right, but I sure miss the ease of knowing that I'm doing things right.
Lately, though, my intuition has been whispering the same thing over and over.  "You don't believe you deserve ease.   You don't believe you are good enough.  Until you believe you deserve better, you'll keep getting more of the same."
Tags: a girl can dream, cuz I am Woman, in search of self, love