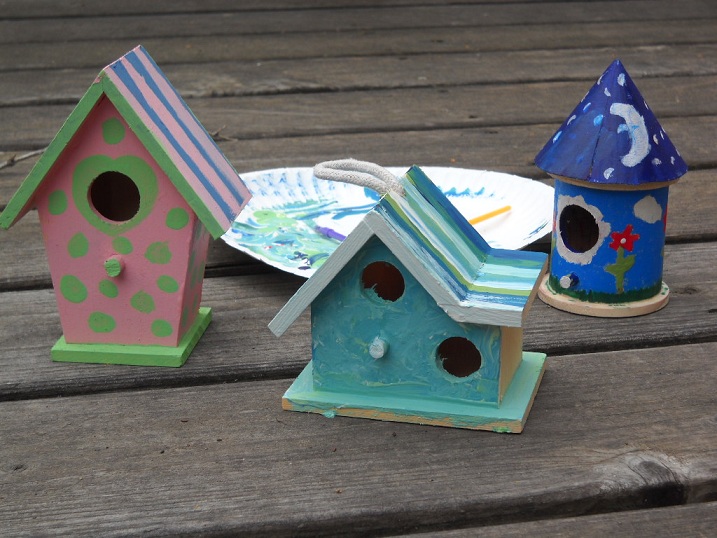 We'd gone in search of lavender fleece.  We came home with jewelry making supplies, three unpainted birdhouses in need of jazz, and half a yard of turquoise fleece for, "You know, mom….  more projects."
The idea was that each of us would paint a birdhouse.
Will and Jen are coming out of that blissful phase of thinking everything they do is fantastic.  They are starting to compare their creations to others.  But for right now they still relish the act of creating.  That means they get out the paints, sit down on the floor and go to it.
Without a plan.
Without first sketching, erasing, sketching again or starting over. Continue reading →