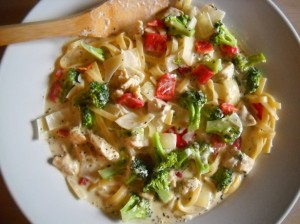 I would classify myself as someone who doesn't follow rules well.  However, I am not a rule breaker.  There's a difference.  A rule breaker intentionally sets out to take an action that flies in the face of a particular rule.  I have a tendency to dance around rules, skirt them, avoid them, or even go so far as to pretend to follow, while all the while completely ignoring a rule.
I'm not talking about stringent rules like stopping at stop signs, filing taxes by April 15th, paying bills on time and brushing my teeth twice a day.  I'm talking about societal rules that we take for granted – rules that are designed to help us all live together and cooperate – rules that direct conduct and behavior.
I don't like writing on lined paper.  Lined paper reminds me of my third grade teacher, hands on hips, nagging us to keep our writing between the lines.  I prefer a clear blank sheet of paper, where letters are free to stretch their legs and go where they want to go.
I was explaining to Will that it is important to make eye contact with people when you are engaged in conversation.  He said, "I can hear what they are saying, why do I have to look at them, if it makes me uncomfortable?"  My explanation was that society expects this kind of behavior.  People (not all cultures, but many) believe that if you aren't looking at them when you are conversing, then you aren't paying attention.  Will said, "But what if I'm not comfortable with that?"  And I heard myself say, "Well, honey, I guess you have to make yourself uncomfortable, so as to show respect to the  person you are talking to."
Huh?
_____
I struggled with the societal rule that says I should stay married.   I didn't want to be another person who ended up divorced.  I kept thinking about one of the few rules that I do like – The Golden Rule.   I also learned that it isn't particularly healthy to be married to someone who doesn't also follow The Golden Rule.
I can overlook a few minor transgressions on the part of a lifelong partner. I'll still sleep in the same bed with him, even if he's too tired to brush his teeth.  I'll still sit next to him on the couch even if I've been the one to take out the trash the last 13 times (who's keeping score anyway).  I'll still cook him dinner when he comes home late from work because he stopped for a beer with the guys.
Taking out the trash and coming straight home from work are rules for other people's marriages.  They aren't my rules.  My rule is that we treat each other kindly and with respect.  My rule is that we make each other a priority.
_____
Yesterday's post about marriage quotes – especially the quote Susan sent – got me thinking about one of the things I missed in my marriage.  I wanted to put a nice meal on the table at the end of the day.  I wanted to look at the person I married, and see him enjoy his first bite of whatever yummy thing I had prepared.  I wanted the family to come together around an evening meal, talk of our day and our plans for the next day.  I wanted to eat something delicious while we shared our hopes for a fun vacation, struggles with golf or squabbles with friends.
That didn't happen in my marriage.
_____
Now there are only three of us to gather at the table, at the end of the day.  Several times a year I make this dish – it's one of our favorites.  Even Jenny loves this dish.
I made this recipe up, which means I don't have real specific measurements.  It's yummy and easy, and it doesn't require that you follow any rules.
Chicken and Broccoli Fettuccine
(for three – okay more like 2 and 1/2)
Cook 1/2  pound of fettuccine – not too soft (al dente, for those who know the  expression)
One large chicken breast – cut into bite-sized chunks
1/2 yellow onion – coarsely chopped
1/2 red pepper – coarsely chopped
1 C broccoli flowerets
2 cloves

garlic – pounded

3/4 C half & half
1 C grated Parmesan Cheese
3 tsp basil
Heat a cast iron skillet on medium high heat.  Add 2 T olive oil, add chicken and salt and pepper.  Saute until chicken is lightly browned, but not cooked all the way through.  Spoon out the chicken, and set aside.  Add the onion.  Stir the onion until it starts to look less white.  Add the red pepper, broccoli and pounded garlic.  Stir frequently.  Turn the heat to low, pour in about a 1/4 C water and simmer with the lid on until the broccoli gets really green, but not overcooked.
Remove the lid and pour in half & half.  (At this point, do not worry about counting calories.)  Heat this on a medium low heat until the half & half  starts to simmer.  Don't let it boil.  Add parmesan and basil.  Add the chicken and any juices.  Keep stirring while the sauce thickens.  Add more cheese if you want it thicker.  It will be saucy, like all best girlfriends.
When the sauce has thickened and the chicken is thoroughly heated, pour the sauce on top of the cooked fettuccine.  Cover and let it sit while the noodles soak up the sauce – 5 minutes should do it.
Toss and spoon into big pasta bowls.  This dish is great with crusty bread for soaking up the sauce.
It's even better the next day.  Don't reheat it in the microwave, though.  Microwaves do nasty things to chicken.  Put a couple tablespoons of water in a pan, add the leftover Chicken and Broccoli Fettuccine, cover and reheat on low.  Stir so it doesn't stick.
While you slurp the pasta, ask your family about their day.  Make eye contact and listen.  If they don't ask about your day, politely interject a funny snippet from your crazy routine.
Think of a couple rules that are okay to avoid, and explain to your kids why it's okay.
Eat some more.
Be thankful.