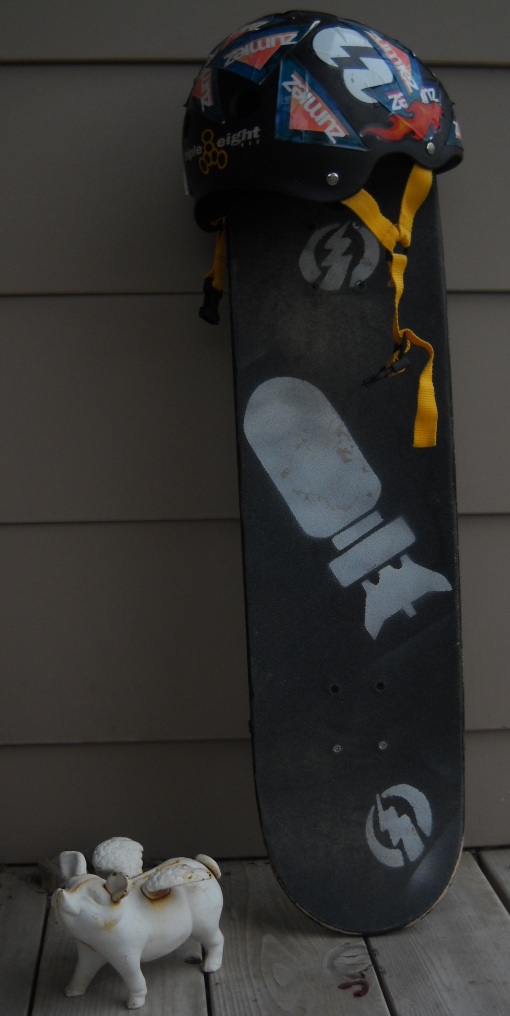 The front door flew open.  I looked up just in time to see him toss his helmet on the couch.  "Mom!  You got the house phone, right?  Did dad call?"
"Not yet, Will.  You sent a bunch of texts and a couple voice mails.  He must be busy.  He'll get back to you."
Against all odds, Will had invited his dad to check out the remaining snow on the ski hill.  It was the sort of outing that Mark usually suggested, so there was a good chance he might consider going.  In fact, Mark had said that it sounded like a good thing to do on a Sunday since he'd be done with work.  Later, when Will realized what he was in for, he said, "What did I do that for?  Why did I invite dad?  I always think it sounds like a good idea, but it's never that great when we actually go."
That's how it is for the child of a narcissist – they crave the attention of that narcissistic parent like any kid craves attention from a parent, only when they get the attention, they usually end up hurt, rejected or dismissed.  Or, they get hurt when the parent doesn't show up, even if there's a sense of relief that they are spared another unpleasant visit.
Will headed back outside to skate up and down the street while he waited for his dad to call.
That's how it went for a couple hours – flying in the front door to see if his dad called; back outside to rip up the street some more; park the board and pace a bit; come in and get a drink; ask, again, about his dad calling.  I'm familiar with the caged animal routine.  It reminds me of a wild cat at the zoo, if wild cats drank Arizona Tea and road skateboards all day.
Then Mark finally called with a, "Hey Buddy, I forgot all about that.  Yeah.  I've got a lot of work to do today.  Can't make it.  How about next time?"
Initially, Will was confused since this was a Sunday and his dad doesn't work on Sundays.  Will spent a total of two minutes wondering why his dad couldn't go.  He grabbed his board and went out to practice 180s off the homemade ramp in the driveway.
No need to lick wounds since he wasn't sure he really want to go with his dad anyway.
Jenny hadn't been invited to go on this adventure, so she was enjoying her preferred position, that of flying low under the radar.
What Makes A Life Charmed?
Not more than an hour later, there was a knock at the door.  I heard Will say, "No way!  Really?  Thanks a lot!"  I peaked around the corner to see a young man standing at our front door.  He was handing Will an almost brand new skateboard.
"I live down the street," and with a sweet glance at the two year old in the crook of his arm,  he said, "I don't get out to skate much anymore, but I've noticed you're pretty good.  This board has barely been used.  Put it to good use."
That's the third board Will has been given in the last year – two by complete strangers.
We were shaking our heads as we closed the front door.  Jen said, "Geez, Will, you're lucky.  You sure do lead a charmed life."  Will said, "Yeah, Jen, so do you, look at all the stuff you get from our girl cousins."  Jen said, "You're right, we both lead charmed lives.  We're both lucky."
"Mom, did you get his name?  I gotta write him a thank you."
"You guys, are you seeing a pattern here?  Do you see a connection between those thank yous and having more good stuff come your way?  Do think there could be something to that?  Do you think that if we genuinely appreciate the positive things, we'll get more positive things?  I wonder if it works the other way, too?  Minimizing the bad – like your dad not being able to go today – will bring about less of the bad stuff?  Whatever way it works, it's a heckuva lot better focusing on the things that make our lives feel charmed."
Just then we heard a car door slam.  We looked up to see the kids' cousin walking up to the front door.  She and her mom were packing four bags full of books, crafts and loved-up hand-me-downs.
Questions:  How do you define a charmed life?  Does charmed equal a brand new car, expensive shoes in every color or a 72″ Plasma TV?   If you sift through the negative, can you find enough positive to string together to create the makings of your own charmed life?  Is gratitude a good place to start?
Tags: a girl can dream, child of narcissist, gentle reminders, gratitude, life, narcissism, narcissist behavior, narcissistic behavior, Parenting, proactive, survive