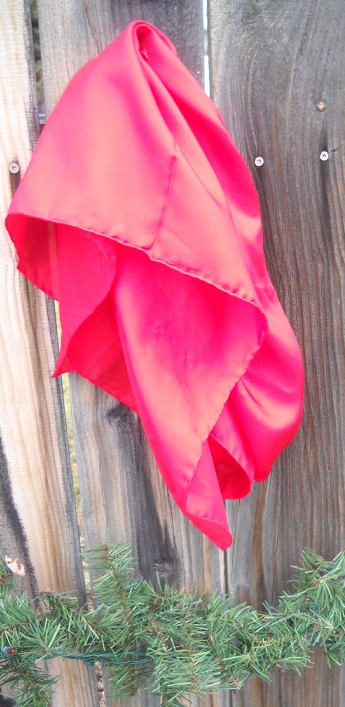 Does he monopolize the conversation?  Does he fail to ask of my life?
Does he care more about his looks than I care about mine?  Do I get to be the pretty one in this relationship?
Does he treat Jen and Will like they are a nuisance?
Does he have friends?  Does he get along with his family?  How does he talk about his kids?  How does he treat a waitress or the clerk at the grocery?
Does he act entitled?  Does he lack empathy?
Does he smell nicer than my girlfriends?
 Ignoring Red Flags
I know what to look for.  I knew what to look for in past relationships, too.  That doesn't mean I always see what I need to see.
Oh, those blinders can get so comfortable.
When the simple being with someone – sharing a meal, laughing about the day's events, making plans – is so good, it's easy to make the choice to not see any red flags.
Or worse, see the red flags and think, "Oh, we can overcome those issues.  We can love each other enough to fix those things."
Doesn't love conquer all?  Don't "they" say that we need to keep throwing love at the messy parts, and all will be well?
I threw enough love at Mark to know what it's like to be a starting quarterback.  The messy parts stayed messy.  Nothing could be fixed with all that love.
Searching for Red Flags
So here I am again.  In those first new weeks, I'd wake every morning, reach for my blinders and grab for the magnifying glass instead.
I've openly told him that I'm looking for red flags.   I know…  that should have scared him off right away.
He and I have long histories of not seeing the obvious flags.   We are both gun-shy about overlooking them again.
I've asked him to tell me what flags to watch for.   He answered, "Well, I dunno.  What's a red flag to you wouldn't be to me; and what's a flag to me won't be to you.  Let's take it a day at a time."
I've even handed Jen and Will magnifying glasses.
It's become a game.
When he showed up at the house in a Halloween costume, it took us a minute to recognize him.  Jen took a long look at his Rastafarian wig and whispered – loud enough for him to hear – "Red Flag!"
When Nina leaves the room (she's jealous) because I'm snuggled too closely next to him on the couch while watching a movie, Will says, "Red Flag."
Red Flags Are Lessons
The other night – in the wee hours when many more problems are discovered than solved – it occurred to me that I might be tripping myself up with this Red Flag business.
Had I paid attention to the flags with Mark, would Jen and Will be blessing my life?
Had I paid attention to the flags with John, would I have started this blog?
Maybe Red Flags mark the gateways to lessons.
Perhaps a Red Flag is a signpost that says, "New Lesson Here."
Instead of ignoring a flag, maybe I'm supposed to acknowledge its existence and work around it or through it.
Maybe I am supposed to throw more love at it in order to learn the next lesson.
Now I find myself reaching more quickly for the blinders than the magnifying glass.  I refuse to rob myself of the sweetness of this new relationship.  God knows I deserve the good parts that offset all those messy parts from past loves.
Jen and Will have tucked their magnifying glasses back in the drawer.
We are enjoying this – one day at a time.
Tags: a girl can dream, communication, cuz I am Woman, humor, in search of self, love, Parenting, proactive