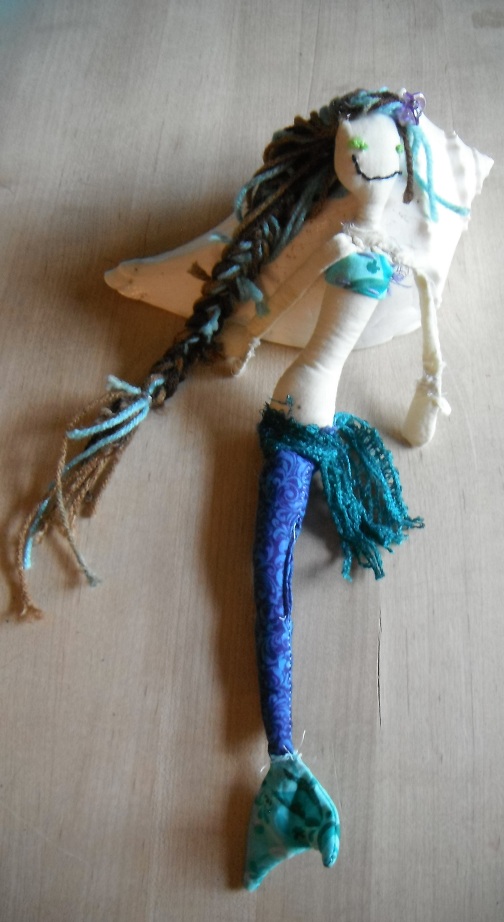 If they didn't tell you that you can't make a tiny mermaid out of fabric, what would you create?
If they didn't tell you that skies are always blue and trees are always green, how would you draw them?
If you hadn't been force-fed their rules, how would you play the game?
When you sit down to write or draw or sew or paint, are you inspired by your own thoughts, or are you stifled by their words?
Are you worried that they won't like what you've cooked or how you decorated your living room or arranged the vase of flowers; or do you let your ideas of beauty and creativity stand on their own?
If you created without looking over your shoulder, what would you make?
If you sat down at a sewing machine with swatches of fabric and no one said, "Hey, that's too small to sew on a machine," or "Most people would probably sew that by hand," or "Wow, that looks hard, do you think you can handle that?" or "Do you know where to start… "
If no one told you how to create, what would you make?
Tags: a girl can dream, encouragement, Parenting, thriving