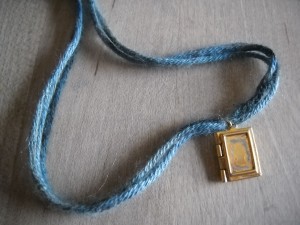 I was stirring the fettuccine as the door closed behind him.  I looked over and noticed she didn't look up. She didn't speak.  She kept her head down as she focused on her project.
Dinner was almost ready to hit the table.  I turned to Will and said, "Buddy, dinner is close, but I've gotta talk to Jenny first."
So what if the pasta was going to be mushy.
I pulled my stool next to Jenny and quietly asked her to look at me.  When she did I said, "Honey, I want you to know that I remember how that feels.  I know what it's like to be in a room with my dad, have him talk to my brother, and leave before saying a word to me.  I know how that hurts, but I don't want to project my feelings on to you."
"What does project mean?"
"That means that I don't want to put my feelings on you.  I don't want to assume that you feel the same way I felt when I was your age.  But it isn't right to pretend that everything is fine.  I want you to know that I see the situation – he walked in, talked to Will, saw you sitting there and didn't say anything.  But I don't know if talking about it makes it worse.  I just remember that pretending like it never happened doesn't feel good either.  How can I help you, honey?  Is there something I could say or do to help you through this?"
(Jenny hears me swear.  She hears Will swear.  We have a rule in this house:  If it helps you release frustration and anger, you can say it, but don't say it outside the house around others.  If you need to scribble it on a piece of paper and parade it around, that's fine, but it doesn't leave the house.  That being said, Jenny has her own personal boundaries.  She won't swear.  I admire her for that.)
She looked up from making tiny paper frogs and said, "If you could flip him off for me that would help.  I can't make myself do that.  But do it after he closes the door so he doesn't see you."
"I can do that."
__________
Sometime after cleaning up the Italian Cube Steaks, too-soft fettuccine and green beans, she came out to the kitchen and stood next to me.  In her soft, vulnerable voice she asked, "Is it okay if I hate my dad?"
"It's okay to hate him, honey.  Don't feel guilty about what you're feeling.  And it's also okay if someday you change your mind."
__________
Last evening, we viewed original art at the shows in town, stopped to get a movie and frozen yogurt.  Our moods were good.  We were looking forward to spring skiing this weekend.  Out of the blue, Jenny said, "I hate dad."
Part of me winced.  I stifled that ingrained parental urge to say, "Honey, we don't hate anything."
She said hate as if it was a cuss word – her first.
Tags: a girl can dream, child of narcissist, divorce, front lines, narcissism, narcissist behavior, narcissistic behavior, NPD, Parenting, proactive