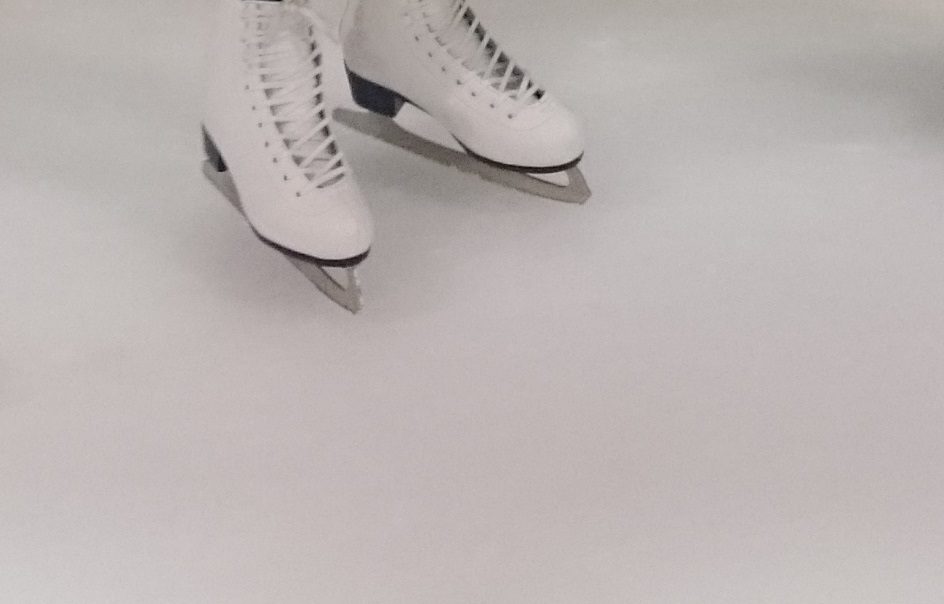 She gets there as soon as the ice is free for open skating.  She's quick to tie her laces and get out there.  This gives her time, even before the loud music starts, to skate a couple laps before the crowd starts filtering in.
I watch her glide.  I can hear her blades every now and then.  The sound brings us both to the moment.   I notice thoughts of yesterday drifting from my brain.  I assume they are headed for the car.  My brain tries to coerce me into thinking about what to make for dinner.  I ignore it.  I feel my hand wanting to reach for my phone and I resist.
I imagine she has, by now, trained her mind to focus on what her legs and arms are doing.  She's graceful in the skating.  Her arms are relaxed.  Her face appears calm, with a hint of a smile – eyes trained ahead.
The quiet is blissful, even if for only a few precious minutes.