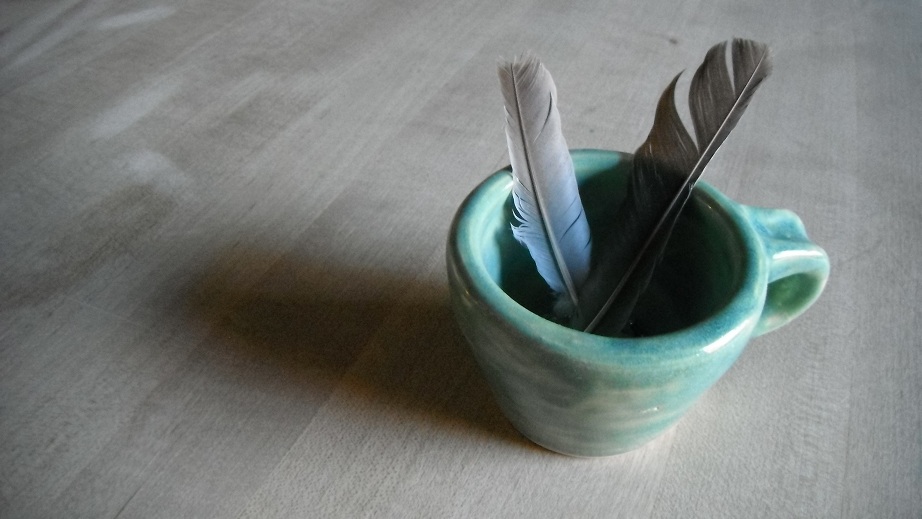 She was attracted to him from the first moment they met.  He was older by a decade.  The look in his eyes made her think he'd experienced enough to have learned; and the spark made her want to believe that he wasn't done learning.
He was drawn to her intense desire to listen, and because she was an INFJ, he couldn't help but spill his guts.  He told her details of his failed marriage, the trials and tribulations of owning a business while raising kids, and stories of adventures in the mountains of the west.  She soaked it all up.  The more intently she listened, the more he talked.  He thrived in her attention.
The more she asked, the more he told.  The more she listened, the taller he grew and the broader his shoulders appeared.
After one intense exchange, she briefly worried that if he got to know her better, he might not be interested.  She noticed that he seldom asked questions of her life.  Would he still be drawn to her once he learned of her dreams and hopes and failures?
She told herself that there would be time for talk of her life.  One day, he would start asking about who she was.  She was prepared to be vulnerable, just as she thought he'd been with her.
She noticed that he preferred iced water.  She could deal with the fact that he didn't drink coffee.  Heck, maybe she shouldn't drink coffee either.  She'd quit coffee, go hiking more, spend all her spare time outdoors.  Maybe being with him would bring about positive changes in her life.  She would adopt some of his choices and she hoped that he would adopt some of her choices, too.  She took note of his likes and dislikes.  One day perhaps he would take note of her preferences.
She refilled his glass with more water and ice.
He was engrossed in telling her of the first time he'd come out to the west and how he'd fallen in love with the mountains.  She got up to get more coffee and tried not to notice that he never offered to refill her mug.  She told herself that he'd been in a relationship where he was never heard – never listened to.  He needed her to listen.  She felt needed.  She could do that for him.  She could listen for as long as it took.
She would get her turn.
They'd go for walks and he'd set the pace.  He'd hold her hand – fingers laced together – as they walked and he talked.  The longer they walked the tighter his fingers became.  Was he aware that he was restricting the circulation in her fingers?  Was he holding on to her tightly to control the pace of their walk?  Was she over-thinking?  Was she being fussy?  Should she tell him he was hurting her?  Instead, she stopped to pick up a rock as an excuse to untangle his grip.
They'd go for drives and he'd pick the route.  She noticed that the more impassioned his story, the faster he'd drive.  He'd be telling her of how unfair his ex wife had been, how critical she'd sounded, how intolerant, and he would start to take the corners faster.  She'd find herself gripping the edges of the bucket seat.  She'd try to change the subject in an effort to calm his driving, but she couldn't get a word in.  She'd point out a deer, the high water in the creek – anything to distract him.  He would not change course, and his talking continued.
Even though her insides told her to be wary…
Even though her heart hurt at not having the chance to be heard…
Even when her soul whispered, "He is not the one," she agreed to meet him again.
To be continued…
Tags: cuz I am Woman, front lines, narcissism, narcissist behavior, narcissistic behavior, NPD