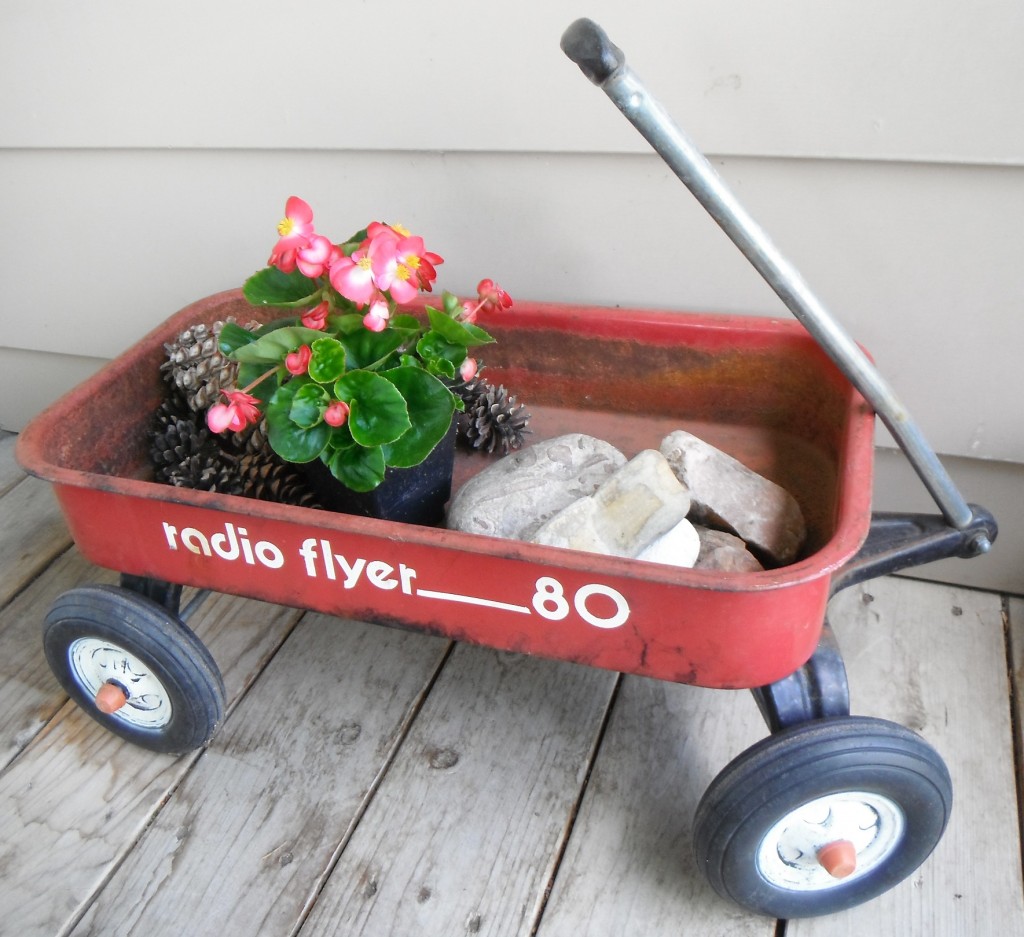 There is a wall of glass separating the narcissist from everyone else.  This isn't the kind of glass found in the famous proverb about people in glass houses.   You can't throw a stone and break this glass.  This is impenetrable, thick, cold glass.
You can see the narcissist because that's how he wants it.  You can see him preen and strut and show his face to the sun.
You can hear the narcissist and his word salads.  You hear his mockeries and his bragging and his endless stories of his successes.
You will encourage your children to stand against the glass so that he may see them better.  When he doesn't notice, you will exaggeratedly wave and point at your kids so as to try to get his attention.
He won't be watching.
You might hold your daughter's drawing up to the glass at his eye level.  She'll wait expectantly.  Your arms will tire while holding up the drawing.  She'll look up at you with tears in her eyes.  She'll turn to walk away from the glass, and you'll say, "I'm sorry, honey."
You might have your son practice his golf swing next to the glass.  You'll say, "Honey, make sure not to hit the glass.  Swing again, bud, he didn't see you.  Swing again."
Your son will say, "Mom, he's not watching, what's the point?"
You'll say, "Keep trying, son, one day he'll notice you."
It will be frustrating on your side of the glass.  You will hear your children beg you to not make them stand there.  They will ask if they can cover the glass with paper so they won't have to look at the narcissist any more.
One day your daughter will ask how much longer she will have to stand there.
Your son will ask if it's possible to move far away from the glass.
While sitting near the glass, exploring the internet and learning about narcissism, you'll look at the glass in a new way.  You'll find a way to sneak to the other side of the glass.  You'll be able to look at the glass from his side, without him being aware of you – because he isn't aware of you anyway.
Once on his side of the thick, cold, indestructible glass, you'll notice that his side is a mirror.
Then you will realize that the whole time you and your children were trying to get his attention, the only thing he could see when he looked at the glass was his own reflection.
When the time is right, you will explain to your children that their father is not capable of seeing their talents, creativity, intellect or beauty.
Because your children will initially be confused by this knowledge, they'll try harder to get his attention.  They'll draw bigger drawings, and endlessly practice trying to get more yardage out of a driver than any 14 year old is capable of producing.
She will create art that would make an adult consider giving up painting.
He will show the kind of tenacity with a golf club that most coaches only dream of.
The narcissist still will not notice.
They will begin to feel the energy being sucked from their caring, sensitive souls.  They will know that they are wasting their talents on a disinterested audience.  They will lose the desire to impress their father, and one day they will give up.
They will turn their backs on the glass and never look back.
Then they will learn the value of creating and striving for their own sakes.
Tags: child of narcissist, divorce, front lines, marriage, narcissism, narcissist behavior, narcissistic behavior, NPD, Parenting