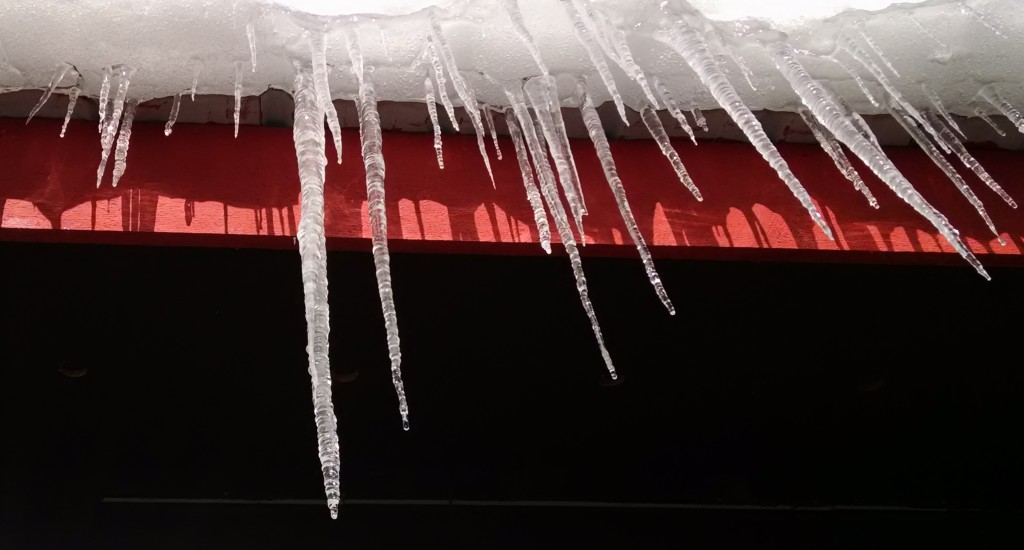 I should read more.
I should exercise more.
I should call family and friends more.
I should push Will more in school.
I should get Jen to the skating rink more.
I should cover the gray.  I should ditch the holey Levis.  I should quit wearing Birkenstocks.  I should get a style.  I should give up on a getting a style.
I should write more and sleep more and eat better and smile more and laugh more and …
Do you ever feel like you've been attacked by the Shoulds?  Somewhere in the night – probably in the middle of January because of New Years' resolutions, the doldrums that come with this gray time of year and the pressure of new beginnings – the Shoulds creep in and set up camp.
And before you realize it, you're feeling down or agitated or irritable because you're being told that you aren't doing enough (or you're doing too much) in every single facet of your life.
Where do those Shoulds come from?  Who let them in?
You certainly didn't go looking for them. I know I didn't.
They appear on your desktop when you fire up your laptop in the morning.  They arrive via email when a friend mentions something that happened in her world, and you make the choice to turn that thing into another of your Shoulds.
Shoulds appear on every channel of the TV, and in every song on the radio.  Shoulds pollute social media.
Don't get me started about the Shoulds plastering the covers of every magazine in the grocery store.
They are on the billboards you pass on the way to the gym.  They are the posters at the bus stop.  They fill your kid's Wednesday envelope.
I don't know from first hand experience, but I suspect there are a lot of Shoulds at church.  And enough Shoulds fly out of the mouths of politicians and journalists to create a weather phenomenon.
By the end of the day, after packing around the weight of all those Shoulds, you can't hold your head up as high as you did when you first got out of bed.
What can we do about this Attack of the Shoulds?
I don't know what you are going to do.  Maybe you are fine with the Shoulds.  Hell, they're better than a zombie attack.  (After almost seven years of writing on this blog, I finally wrote the word zombie.)
As for me, I'm going to put on my holiest pair of Levis, and the older pair of Birkenstocks.  (Yes, I have two pair.)  I'm not going to color my hair.  I will stand in my outdated sandals with feet apart, head held high and arms crossed in a super-hero stance (albeit, a graying, hippy super-hero) and shout, "Don't mess with me!"
So there.
I really should find a good essential oil to give me strength.
Tags: a girl can dream, cuz I am Woman, gentle reminders, humor, life, thriving