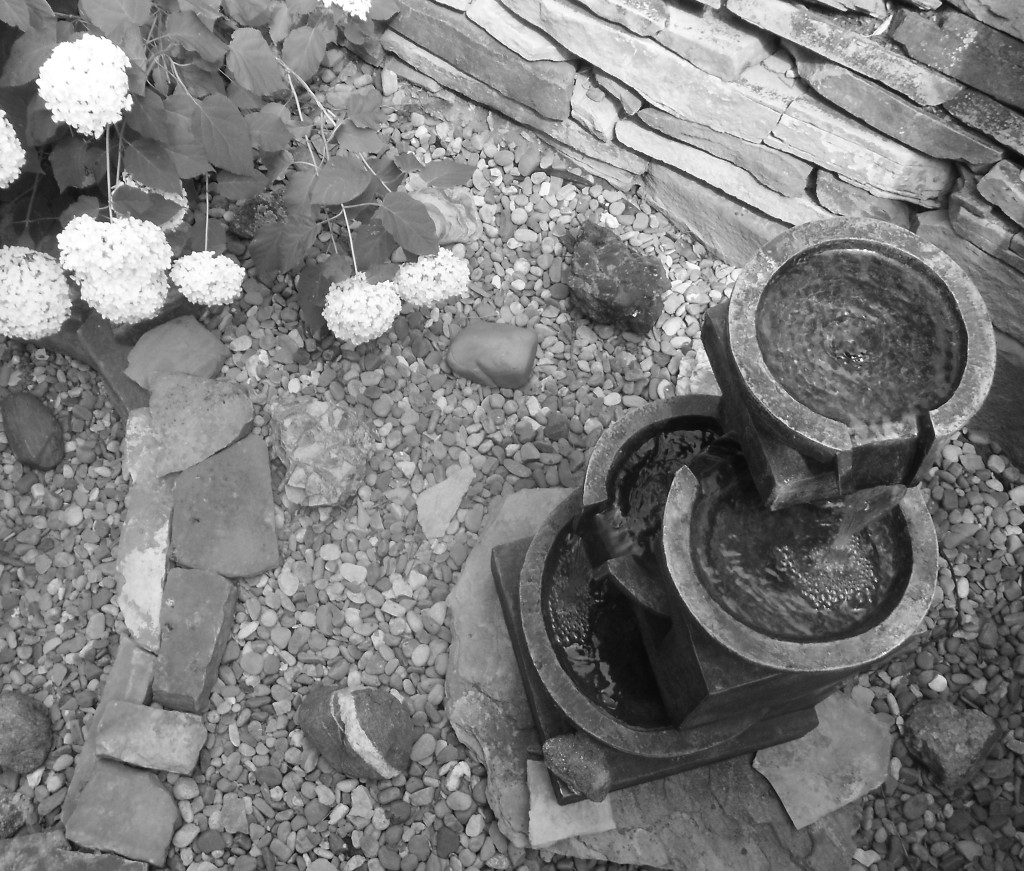 I've consumed the Arnica Montana.
  I rub on the Biofreeze.  I do the yoga, the stretching, the lifting of weights and the ibuprofen.  Fifteen minutes ago, I wrestled the tennis ball away from the cat and stood against a wall with the ball centered on the hard lump of accumulated stress.  I pushed against that tennis ball with enough pressure to bring tears to my eyes.  I released and pushed again.
Some of these remedies offer temporary relief.  Most of them just keep me busy with applying and sweating and complaining.
The stresses of the last 14 months set up camp in a muscle on the right side of my spine, just below my shoulder blades.
When I am walking, the pain leaves.  I don't know where the pain goes, but that is the only time that I am without pain, so I walk.
A lot.
I've noticed that when in a situation that I don't want to be in or didn't choose to be in, the stress lump sends a stinging current up and down my spine.
Coincidence?  I don't think so.
The walking alleviates the pain and clears my head.
I have yet to learn how to fold towels, cook dinner, or write a blog post while walking.  I have not done a lot of cooking or writing or laundry this summer.
As I walk, I wonder when I will get far enough away from the cause of the stress lump.  I've wondered if I'm walking away from myself.
I realize that the Universe is telling me to keep moving.
Maybe if I keep moving, I'll end up where I'm supposed to be.  The other thought is that maybe this is right where I am supposed to be.
And there's that current again …
Tags: cuz I am Woman, in search of self