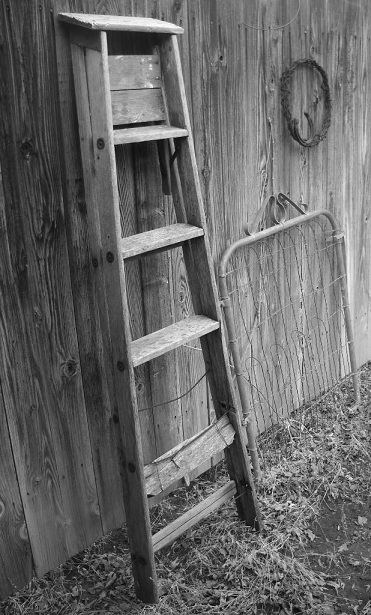 The thing is, most of the time I know when to stay away.
When she says, "Ewwww!  Mom, remember that experiment where we made the smoothie for Twilite?  You know the blueberries, grass and banana drink?  It's still in the fridge!  Come smell it!"
Yeah.
No.
I know to stay away.
When he says, "Mom, can I jump off the roof in the back yard?" and I look out and see four inches of white stuff on the grass, I tell him to back away from the ladder and stay away from the roof.
It took me fifteen years to figure out that my health depended on my staying away from my husband.
Now I have no doubt that I made the right choice to leave.
I stay away from malls to protect my credit.
I stay away from potato chips to avoid having to buy new jeans.
I stay away from reality TV to avoid pickling my brain.
I stay away from diet soda, canned spinach and Brussels Sprouts.  (Canned spinach and Brussels Sprouts aren't bad for ya, but they taste like they are.)
I stay away from chaos.
I don't invite drama.
I seek calm.
My inner compass makes it easy for me to quickly decide what to stay away from – in most cases.
I tell my kids to gravitate to people that feel good to be around – cultivate the relationships that improve their lives and back away from people whose energy doesn't feel right.
But why – when a stranger approaches and my body tells me to fold my arms in front of my chest, back away and avoid eye contact – do I continue the conversation?
My gut is giving me signals.  The signals are loud and clear.  But, because I don't want to appear unfriendly or rude, I make nice when my body is telling me to flee.
Is it a societal thing, to continue to be friendly when our instincts tell us to get away?
Is it an INFJ thing that makes me want to turn this uncomfortable situation into something positive?
Is it my responsibility to give every soul a chance?
I know all the answers to those rhetorical questions, and yet I persist at being nice.
I was wrangling with that question this weekend.  On Sunday, the Universe spoke to me through a wise woman.  She said, "Smart people know to stay away from things that don't feel good."
Tags: child of narcissist, divorce, in search of self, Parenting, survive